Celebrating 40 Years of Memories and Transformation
Our publisher Brian Rowland looks back on 4 decades of magazines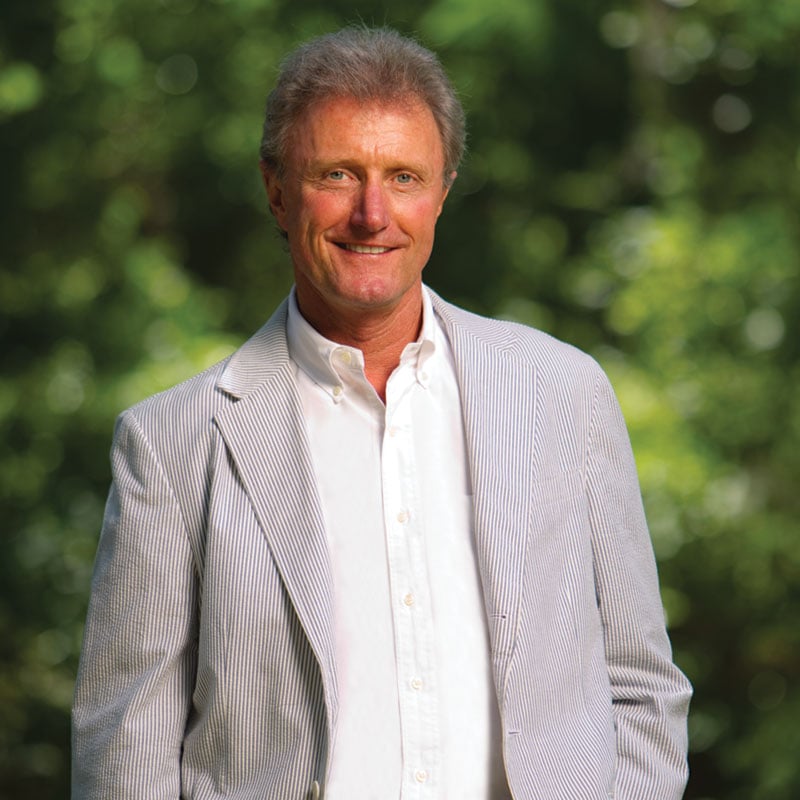 We've got you covered.
In preparation for this 40th-anniversary issue, I wanted to showcase a collection of Tallahassee Magazine covers over the past 40 years.
So on a recent muggy Saturday, I made my way into the attic of the house that Rowland Publishing has called home since 1995, when we moved operations to 1932 Miccosukee Road from our old office on Mahan Drive.
I perused eight to 10 boxes of magazine samples as I set out to present the newsmakers, diversity and evolution of the publication that has meant so much to me for most of my life.
It must have been a hundred degrees up there, but never mind the heat. I found it a cathartic experience.
I'd go from a smile to a misty eye as I flipped through magazine after magazine, sometimes pausing to ask myself as I looked at a cover: "What were we thinking?"
Some covers I found worthy of a chuckle, including the one from September/October 1991.
That one included my left hand, which held a microphone in front of FSU football coach Bobby Bowden.
Some I found rewarding. The September/October 2008 issue featured McKenzie Burleigh, who through curiosity and dedication would work her way up to a top position at Rowland Publishing.
She remains our vice president/corporate development.
All of the covers evoked memories of the people who have changed and shaped the city and the magazine.
With input from our design and editing teams, I chose 40 Tallahassee Magazine covers that I think underscore those 40 years of transformation.
You'll find them beginning on the next page.
As you browse the covers, consider their quality and growth, particularly over the past decade.
The cover provides the window to our magazine, and I hope you'll agree that we've really made it shine.
Our May/June 2012 cover featured All-America swimmer Malcolm Hosford, and we think we created a splash of our own in that issue — increasing the width of our magazine to 9 inches from 8.375 inches.
That gave us room for more flexibility, creativity and content, and that explains why you'll notice two different cover sizes among the 40 covers.
Now that I'm reflecting, let me go to the beginning. Tallahassee Magazine started as the vision of Jerry Lundquist, founder of Homes & Land Publishing. You'll see him on page 38.
Jerry decided in early 1979 to give our city and residents the gift of a quarterly lifestyle magazine.
The first issue was delivered 40 years ago under the watchful eyes of Bill Needham, the magazine's first editor.
On its second issue, I had the privilege to come to work for Tallahassee Magazine as the publication's connection to the business community.
We grew to a bimonthly in 1989. One day that year, Jerry walked into my office and asked if I might have an interest in purchasing Tallahassee Magazine.
I must say he took me by surprise. I secretly had hoped to one day acquire interest in the publication but never thought that Jerry would sell it outright.
Yet two months later, on a wet and cold New Year's Eve, I signed my name to numerous documents and walked away owner and publisher of Tallahassee Magazine.
As a company leader, I felt I needed the best equipment.
I went out and bought a massive, top-of-the-line Mac personal computer, for which I committed a monthly payment of $750 for 2 ½ years.
That debt, combined with my love for the magazine, really motivated me.
Since that day, I haven't used an alarm clock to get out of bed.
I'm grateful to have experienced Tallahassee Magazine's progression into what some call a world-class publication and Rowland Publishing's emergence as a news and information presence throughout Northwest Florida.
Today we have grown to over 25 magazine titles and a team of 35 publishing professionals who are committed to making each issue of Tallahassee Magazine a wonderful and engaging experience for you, our readers.
You'll continue to see us evolve and to get even better.
Expect in coming issues to see a growing emphasis on our top-notch photography and design.
To that end, award-winning photographer and storyteller Alex Workman will present in each issue a behind-the-scenes photo essay about people you may or may not know, from a perspective that you typically wouldn't see.
Tallahassee Magazine remains the crown jewel of Rowland Publishing, and I see it continuing as a fabric of the Capital City for decades to come.
In that respect, our dedicated and innovative team has got you covered.
Enjoy!        
Brian Rowland