Boulos Corporation Honors Arbor Day
Leading real estate development company plants deep roots in community's future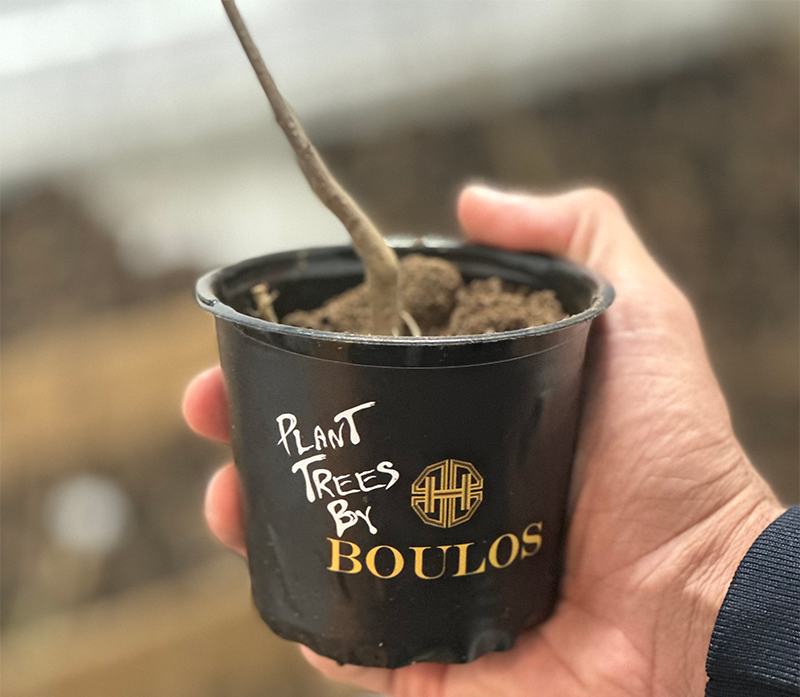 The Boulos Corporation, a leading real estate development company with headquarters in Tallahassee, has announced that they will be planting 4,000 trees in the community as part of their commitment to sustainable and environmentally responsible practices.
Boulos Corporation is proud to be participating in the 2023 Tallahassee Parade of Homes and will be planting trees as part of the event. The annual parade, which showcases new homes and communities in the Tallahassee area, will take place May 12–13 and May 19–20.
"We couldn't imagine a better way to honor Arbor Day than to plant 2,000 new trees and give our neighbors attending the Parade of Homes another 2,000 trees to plant wherever they feel the need," said Hadi Boulos, president and CEO of the Boulos Corporation. "Sustainability and environmental stewardship should be front and center for home builders. And putting 4,000 new trees in the ground will be a reminder of how important that is today and into the future."
Boulos will be showcasing five of its signature homes during the event, which will feature the latest trends in home design and construction. The homes are located in the Tower Gates, Oxford Gates and Cambridge Parc areas of Tallahassee. Boulos Corporation is known for its high-quality, energy-efficient features and sustainable building practices, which help in minimizing environmental impact.
"We are thrilled to participate in the 2023 Tallahassee Parade of Homes and showcase our home communities," said Boulos. "The American dream should be within reach for every family. Realizing that dream for today's homebuyers starts with affordability and designs that emphasize sustainability. It's much more than building a house, it's about creating a home."
---