2002: A Tale of Two TCC Presidents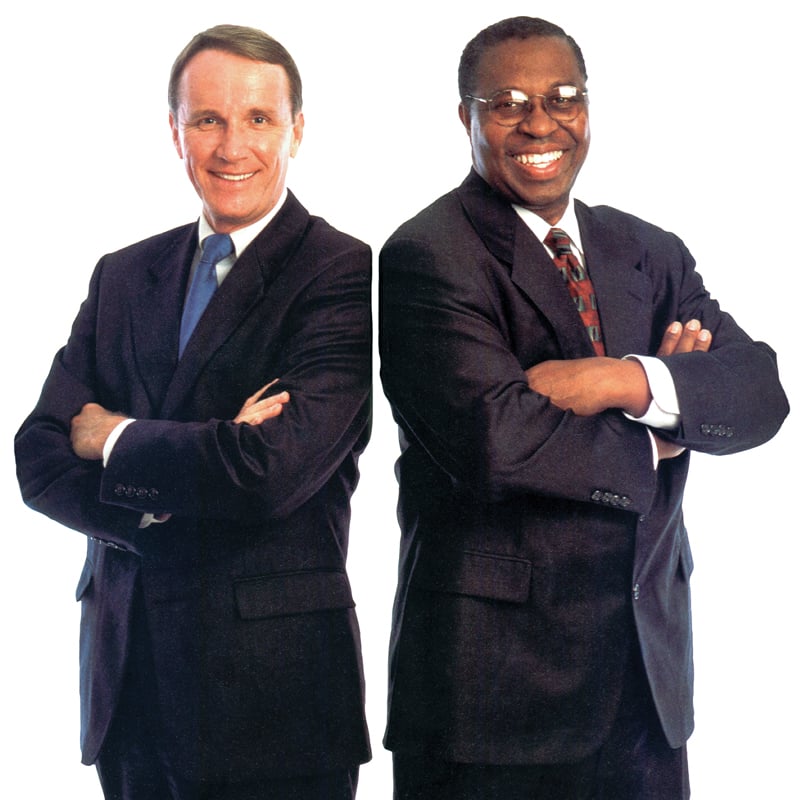 All is well for Bill Law, who became president of Tallahassee Community College seven years ago.
In fact, the September/October 2002 issue of Tallahassee Magazine introduced two new academic leaders in town: Law and his childhood friend Fred Gainous, who had just been hired as president of Florida A&M University.
Today, Law is just as energetic and proactive as he was seven years ago. With numerous changes and additions to the community college, he is focused on serving Tallahassee's needs.
"I am proud of the work that all of us at TCC are doing," he said. "One of our greatest accomplishments is our engagement with the community."
Some of Law's top goals have been achieved since 2002. For example, a child care program, created in cooperation with Kids Inc., has been established at the community college.
Law's vision also has helped TCC reach out to state workers. In fact, the school recently secured a $135,000 grant from Florida's Great Northwest to support training toward computer certifications for state employees.
Among other projects under way, Law is proud to talk about a new health education center. The Ghazvini Center for Health Education project was funded by the Florida Legislature, and Tallahassee Memorial Hospital donated 8.5 acres of land for the project.
"It's been great fun and progress," he says. "We have accomplished a great deal. We are at an all-time high of students who transfer from (TCC) to FAMU and FSU.
While Law has had a long and successful tenure at TCC, Gainous had a much more difficult time while serving as FAMU's ninth president. Because of differences with the university's board of trustees, faculty and staff, and administrative departments, Gainous' presidency was cut short in 2004. He resigned from his duties after a 9-4 vote by the trustees to terminate his contract.
Nevertheless, Gainous, who currently works as director of the Center for Agricultural Research, under the College of Engineering Sciences, Technology and Agriculture, is supportive of James Ammons, the current president of FAMU.
Today, Gainous and Law's friendship is just as strong as it was since before their presidencies at the two institutions.
"We are still friends. We have lunch on a regular basis," Gainous said. "I admire what he's done for TCC in terms of growth of the student population and the uprising of new facilities and projects."
"I admire him as a friend and I still think he is a great leader," Law said of Gainous.