1987: Once an Alternative Market, the Co-Op Goes Mainstream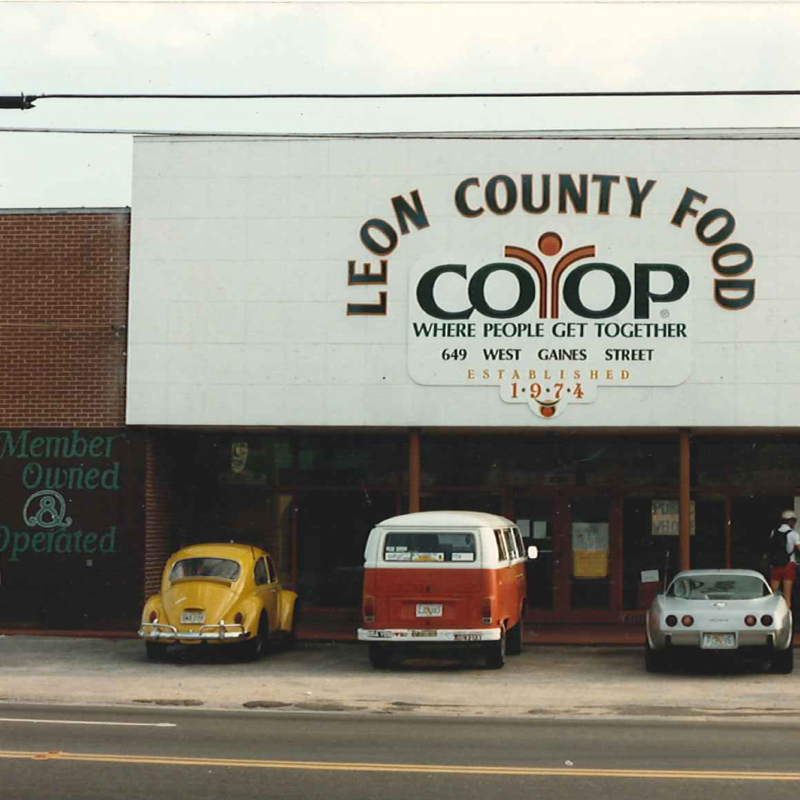 ---
When Tallahassee Magazine first wrote about the Leon County Food Co-op in the Summer 1987 issue, the West Gaines Street specialty store prided itself on its inventory of organic foods, locally grown produce and organic frozen meats. Today, the newly renovated New Leaf Market has an inventory that rivals a small Publix and carries everything from beer to cosmetics, fresh meat and seafood.
The store, now in the Parkway Shopping Center on Apalachee Parkway, is celebrating its 35th anniversary this year and boasts 105 employees, $11 million in annual revenue, and 13,700 square feet of health-conscious, organic nirvana. Its mission is still basically the same: to promote the use of healthy, nutritional foods in the community.
The new design incorporates a fresh deli — with paninis, rotisserie chicken, smoothies and espressos, and fresh breakfast, lunch and dinner buffet meals — as well as a full array of supplements and vitamins, bulk dry goods and more.
Most notably, New Leaf Market now has 10,000 owners, up from the 200 with which it began in 1974. What a difference a few decades make.