1985: Lafayette Vineyards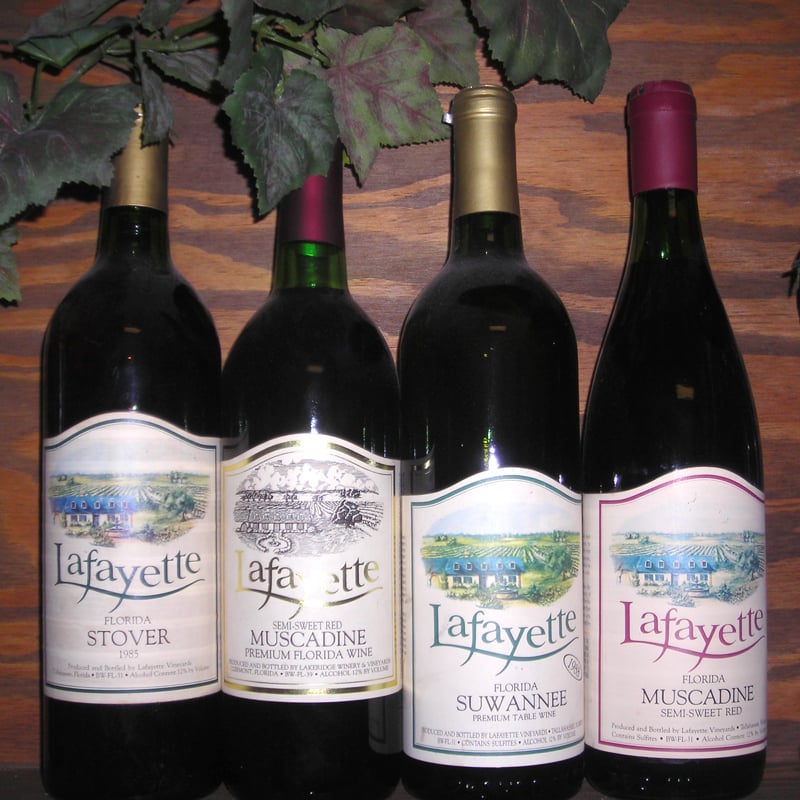 Back in 1985, wines from Lafayette Vineyards in Tallahassee were gaining some notable fans, not the least of them Art Smith, a chef at the Florida Governor's Mansion who later went on to become Oprah Winfrey's personal chef. Lafayette's semi-sweet white muscadine wine had even won a bronze medal and Best of Class at the 1984 International Eastern Wine Competition.
"Tallahassee takes pride in having a community identity and this extends to our winery," Lafayette's director of marketing, Jim Carver, told Tallahassee Magazine writer George Fleming in the fall of 1985.
Just a short while later, all of that fell apart.
"The savings and loan crisis was going on at that time, and then, as now, the government got involved and changed a lot of the rules about how you made loans to people," said Gary Cox, president and CEO of Seavin, a company that owns and operates several vineyards in Central and Northwest Florida. "The government's regulations all of a sudden said that you can't use real estate as collateral. Basically, they called our loan."
Florida A&M University bought the property in the early 1990s and turned the Tuscan-style building and hillside of vines into FAMU's Center for Viticulture Sciences and Small Fruit Research.
The viticulture center works to find the best grape-growing practices and has completed scientific research that is making significant contributions to the field of agriculture.
"We do research that supports the industry's needs, (such as) cross-breeding and identifying best management practices for the grapes," says Stephen Leong, the center's director. "We want to produce a better grape variety for Florida growers."
Meanwhile, Cox now oversees Lakeridge Vineyards and Winery in Clermont, San Sebastian Winery in St. Augustine and Prosperity Vineyards in Holmes County — all of them quite successful.
In fact, wines bearing the San Sebastian and Lakeridge labels can be found in local grocery stores such as Publix.