1982: The Changing Faces of Tallahassee's Local News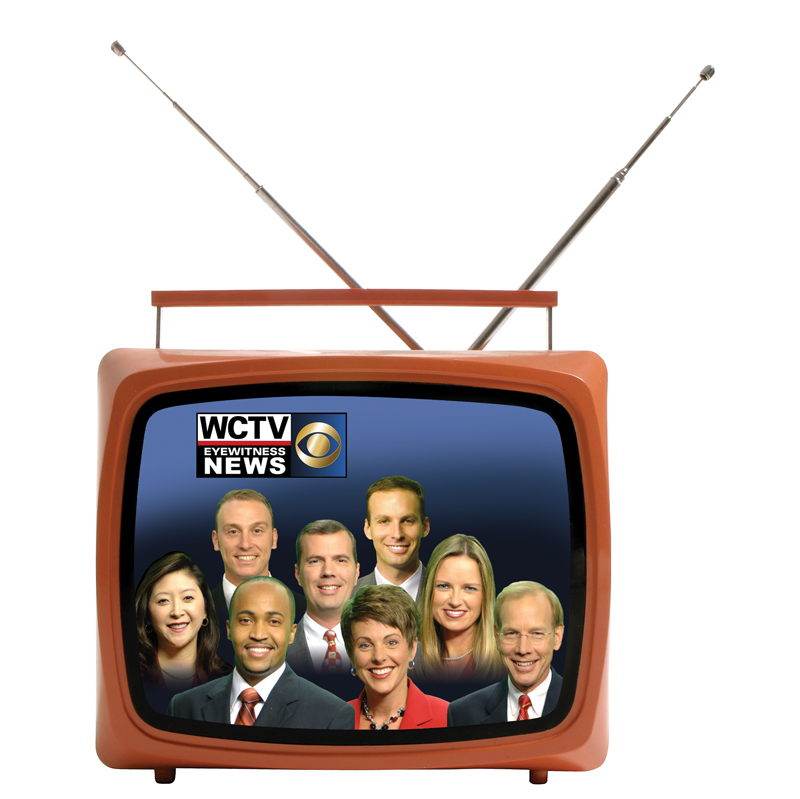 When we wrote about Tallahassee's local news stations more than 25 years ago, reporters were still relying on typewriters and cameramen were pushing cameras around and splicing film. We've come a long way since then, with the advent of robotic and digital cameras, the Internet, non-linear editing and an automated system for newscasts.
Of course, even in 1982, changes were occurring in the industry.
"The biggest news is the sign-on of television Channel 40," wrote Terri Van House in a Winter 1982 article titled "Airtime Tallahassee." "It will, at first, show mostly NBC network and syndicated shows. With new staff and equipment, general manager Bill Fouch says it may take a little while to work all the bugs out, so that's why he'll wait a few months before premiering a local news show."
These days, Channel 40 no longer has local news, but it still broadcasts NBC programming.
The news staff for the two remaining stations — WCTV Channel 6 and WTXL ABC Channel 27 — has changed significantly over time. None of the anchors or reporters we wrote about who were at these stations in 1982 are still working there. Frank Ranicky, longtime anchor at WCTV, was the last to go, retiring in December 2008 at the end of a 36-year career.
The goal of delivering accurate, relevant news remains the same, but these days news moves at a much faster pace and is transmitted through many different media, including Web sites, blogs, Facebook, text messages and Twitter.
"We have the ability to convey information with lightning-fast speed," said WCTV Anchor and Executive Producer Triston Sanders. "Our viewers have come to expect that, and we're happy to deliver it."
The turnover rate for reporters and anchors is a little higher than it used to be, Sanders said. But the industry has always been known for being something of a revolving door.
"Our market has become a stepping-stone for many who are looking to sharpen their skills and move on," she said. "Of course, we still have many on-air personalities who call Tallahassee home and have been with WCTV for a long time."
While WCTV has been the top-rated local news station since it began in 1955, WTXL ABC Channel 27 also produces news reports and was the first station in Tallahassee to produce all high-definition broadcasts. It also opened a new facility in Midway two years ago.
"What separates a television station, in my opinion, from being just a carrier of a program is its local news," said Channel 27 station manager Gary Wordlaw. "Local people identify with the faces and voices and personalities in their community."