Young Actors Theatre Hosts Casting Call for Toto
The Wizard of OZ is Set to Run November 12-21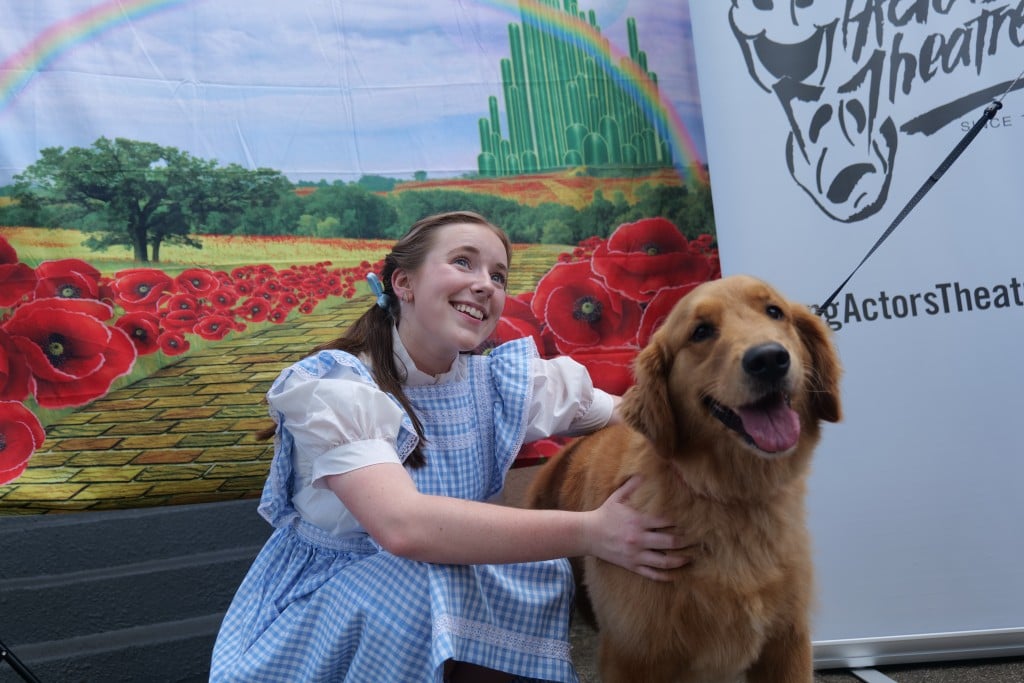 On Saturday, Oct. 16, pups from the Tallahassee community put their best paws forward as they auditioned for a chance to play the famed role of Toto, in Young Actors Theatre's November production of The Wizard of Oz.
Sponsored by North Florida Animal Hospital and PetWants (Fort Walton Beach), Young Actors Theatre held an open call to find the perfect pooch to play Toto. Each auditionee showed off their tricks and bonded with Dorothy, played by Leon High School's Ansley Tamplin.
A celebrity panel of judges including the 2021 Tallahassee Magazine Top Pet Alice, Gio the arts explorer of COCA, and Justin Edwards, a YAT alum and vet tech manager at North Florida Animal Hospital helped choose the best dog to take a bite out of the Wicked Witch.
Bystanders were howling as the talent pool was whittled down during a callback. Round two of the audition consisted of each pup proving that it could obediently sit in Dorothy's basket as she sang the hit song, Somewhere Over The Rainbow.
After much deliberation, a black doodle named Truffles booked the gig and received an incredible gift basket from PetWants.
You can see Truffles and the incredible cast of young actors in the live production of The Wizard of Oz, November 12-21. Individual tickets go on sale to the general public on Monday, Nov. 1, at youngactorstheatre.com