The Columbus Connection
Columbus, Georgia, embraces the nature of the region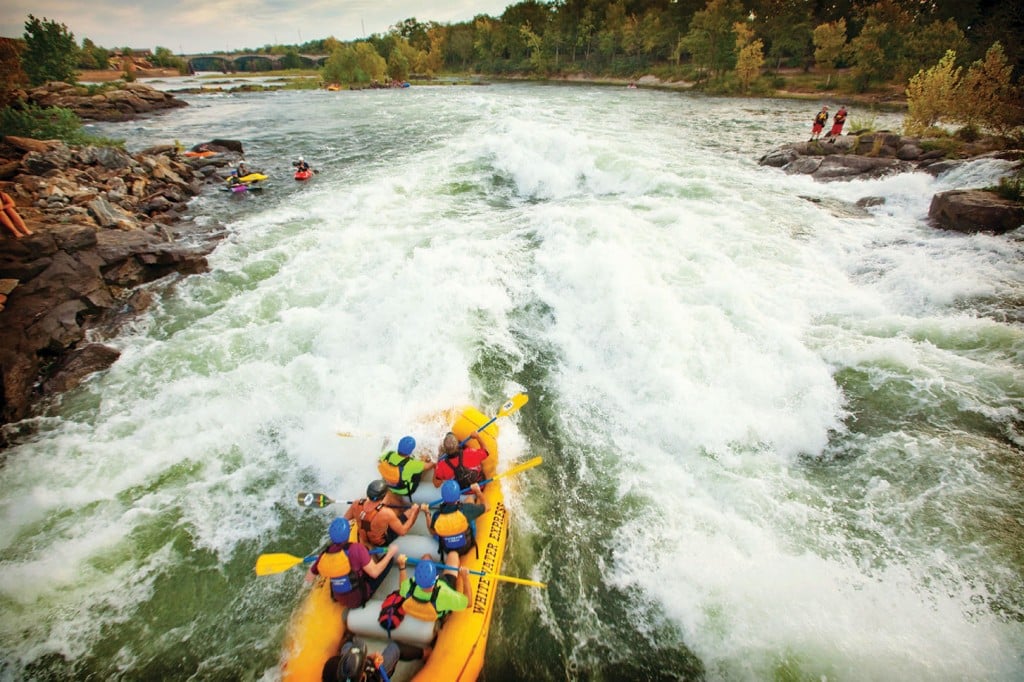 The Chattahoochee River flows through Columbus, Georgia, much like a vein pumping life into the city. The heartbeat is steady and relaxed as you stroll through Market Days or sip a craft brew. It accelerates when whitewater rafting or taking in a theatre performance. Just follow the river and find your pace.
Columbus is a city that knows who it is and what it can offer you. It's a laid-back city; one of the few true places of Southern hospitality. But it also offers the adventure and entertainment of a metropolitan area without the high-density hustle.
In a world with people who want to reconnect with one another and nature in a holistic way, Columbus is in tune with health and wellness. For physical and mental clarity, there are outdoor options for every preference and ability. For the heart, you are encouraged to unplug and unwind with friends and family, whether visiting museums or listening to local live music. For the body, only the freshest and finest fare is offered, including farm-to-table and diet-conscious dining.
Columbus is bordered on the west by the Chattahoochee River. The RiverWalk is part of the Dragonfly trail system (over 60 miles of trails) that runs alongside the river, ideal for hiking, biking and taking in the sites. The river itself is home to the longest urban whitewater course in the world. Watch rafters and kayakers take on the rapids below while zip lining from one side of the river to the other. Outdoor lovers can also enjoy kayaking, paddleboarding, fishing, birding, swimming, skating and more.
Further embracing the great outdoors, many restaurants emphasize farm-to-table and local organic menus. These menus tend to change with the season, making it a new experience with each visit.
Weekends welcome a variety of events and attractions. Staples include Market Days, part farmers market and craft fair, the Columbus Botanical Garden, multiple art museums and performing arts venues, and more.
"Our advertising campaign emphasizes that visitors can GoAllOut, and the message behind that is, regardless of your interests or physical prowess, you can completely immerse yourself in a variety of activities," said Peter Bowden, president and CEO of VisitColumbusGA. "We have a spectrum of experiences that highlight the richness of our environment allowing visitors to enjoy connectivity in a simpler way."
Visit Columbus Georgia 
visitcolumbusga.com  |  (800) 999-1613