Six New Local Eateries to Check Out Now
Grab a few friends and treat yourself to all the deliciousness at these great new spots.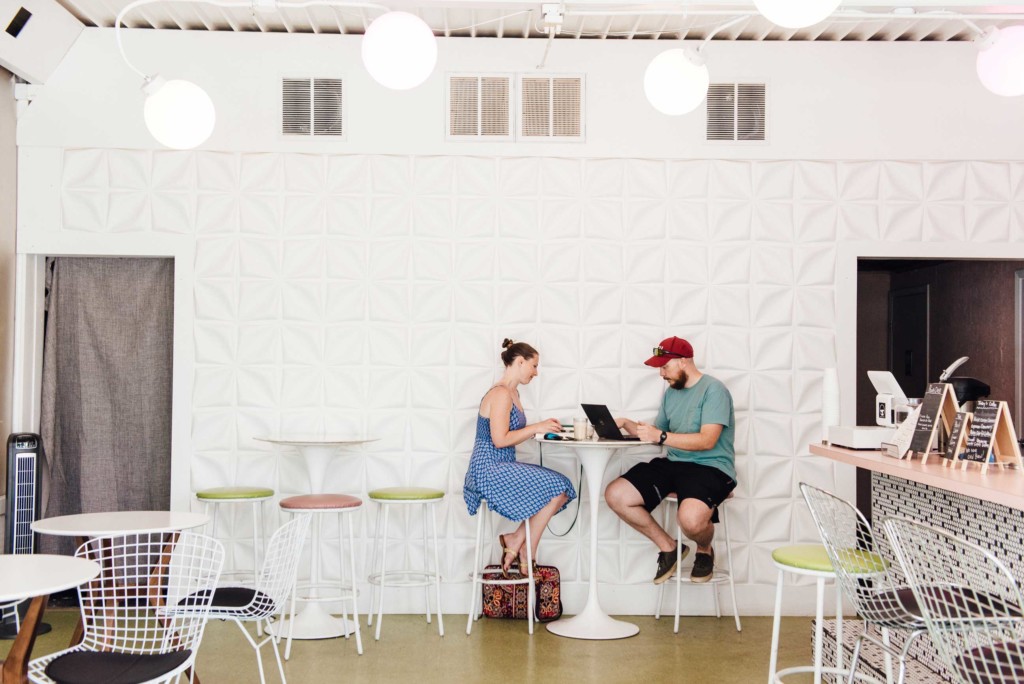 Everyone has a lunch spot where the cashier already knows their order when they walk in. But sometimes you have to switch it up. Tallahassee is expanding, and the food scene is booming with lots of local options to choose from. From brunch to dessert, we've rounded up the local eateries you need to put on your "must try" list this weekend.
1. SoDOUGH Baking Co.

The guys who own Madison Social, Township and Centrale bring you the perfect place to pick up a quick snack on the weekends or bring in a box for the office. Enjoy their selection of quiches, breads, donuts and lunch sandwiches — whether you are on your way to work, studying for class or hanging out with friends and family on the weekend.
1306 Thomasville Rd,
Tallahassee, FL 32308
(850) 765-8991
Open from  7:00 a.m. – 4:00 p.m.
2. Grove Market Cafe

The Vertigo Burger and Cypress Restaurant founders have dipped their toes into the realm of fast-casual brunch with the Grove Market Cafe on Market Street. They've come onto the scene concentrating on comfort foods, grab-and-go snacks plus dairy-free and gluten-free options.
1370-1 Market St,
Tallahassee, FL 32312
(850) 894-5060
Open from 7:00 a.m. – 2:30 p.m.
3. Magda's

Inspired by the movie "Something About Mary" and covered in millennial pink, this is the ice cream parlor of your dreams. The MadSo guys are back with this cute spot that doubles as a coffee shop. Since they are partnered with Lucky Goat, you can expect great coffee and a few SoDOUGH favorites. From cereal milk lattes to fruity pebbles ice cream to affogatos (an Italian coffee-based dessert), there's a lot to delight in at Magda's.\
815 W Madison St,
Tallahassee, FL 32304
 (850) 765-6799
Open weekdays from 5:00 p.m. – 10:00 p.m. and weekends 12:00 p.m. – 10:00 p.m.
4. RikSha Tacos

RikSha Tacos introduces a new take on Asian street food down the road from CollegeTown. Get prepared for explosive flavors with deep cultural inspirations. From Peruvian flavors to Korean BBQ, they'll have your taste buds wanting more.
1955 W Pensacola St,
Tallahassee, FL 32304
(850) 536-6352
Open from 11:00 a.m. – 10:00 p.m.
5. The Hideaway

From the owner of Waterworks comes the perfect daytime stop and cute '50s-style cafe. Enjoy all your brunch favorites, sandwiches, salads — plus pastries from local French bakery Au Peche Mignon — in this frozen-in-time locale.
1133 Thomasville Rd,
Tallahassee, FL 32303
(850) 224-1887
Open weekdays from 7:00 a.m. – 5:00 p.m. and weekends from 9:00 a.m. to 5:00 p.m.
6. 3Natives

Now you can have your avocado toast to go. Lifestyle eatery 3Natives brings their healthy staples from Tequesta, Florida, to Tallahassee. Becoming quickly known for their raw, natural and fresh ingredients, this Tallahassee addition is great for the health conscious. Give them a try and taste one of their specialties, such as acai bowls, smoothies or cold-pressed juices.
3020 West Pensacola St
Tallahassee, FL, 32304
(850)-727-4895
Open from 8:00 a.m. – 9:00 p.m.