Maria Maria Offering Dining Deal Throughout February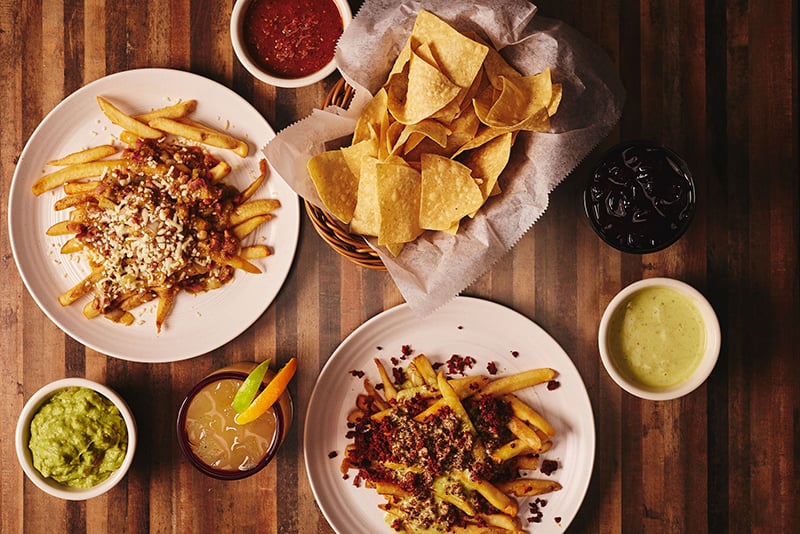 When selecting where to dine out, you're likely seeking quality food and attentive customer service. Maria Maria reliably checks those two boxes, plus in February, they are further enticing diners with $10 off your bill when you mention Tallahassee Magazine.
Maria Maria specializes in homemade Mexican cuisine and bakery items, made from recipes passed down three generations to current owner Edgar Gamez. Long before Gamez was born, his grandmother, Maria, made tostadas she sold at La Plaza in La Yerbabuena, Mexico. Gamez's mother, also named Maria, was helping her mother prepare the tostadas.
In 2019, Gamez decided he wanted to bring the flavors of home to Tallahassee. The name for his restaurant, honoring his mother and grandmother, came easily to him.
As soon as he saw the space at 1304 N Monroe St., Gamez envisioned a welcoming restaurant that would encourage guests to relax and enjoy. At the heart of it all would be food that couldn't be found anywhere else in the city.
Like his ancestors, Gamez is not interested in pre-prepared or frozen dishes. Each plate features the freshest ingredients and attention to detail required by the family recipes that he closely follows.
Popular menu items include the Taco Dorado, meat fried to order and dressed with lettuce, tomatoes, oregano, onion, crema and cheese; Maria's Tosatada, a crunchy tortilla topped with your choice of protein, lettuce, tomato, oregano, onion, avocado, crema, pickled jalapeño and cheese; and Chicken Mole, a sweet smoky mole sauce over grilled chicken served with pico de gallo, rice, beans and tortillas.
Maria Maria is open Tuesday–Thursday, 11 a.m.-2:30 p.m. and 5- 8:30 p.m. On Friday and Saturday, it is open from 11 a.m.-3 p.m. and 5-9 p.m. It is closed Sunday and Monday.
Details regarding the Maria Maria $10-off promotion appear on page 55 of the print and digital editions of the January/ February issue of Tallahassee Magazine. The offer ends Feb. 28, 2023. To learn more about Maria Maria, visit mariamaria.com.