Luxurious Leather
At Turner's Fine Furniture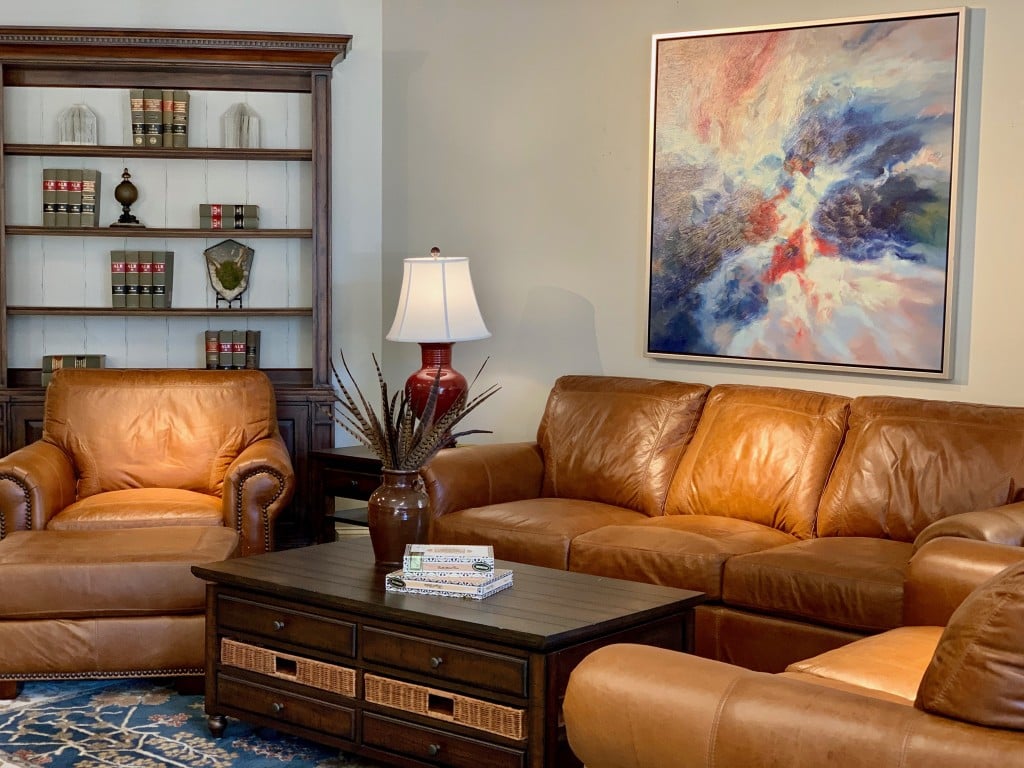 There's just something about leather that makes a room feel warm. Comfortable. Sophisticated. Leather furniture is so versatile, which makes it a great choice for a variety of spaces. From sofas and accent chairs to recliners, Turner's showroom is the place to get inspired by the possibilities of leather.
And with different style and color options available, decorating with leather furniture has never been more fun.
In addition to leather being a visually appealing choice, it is also the perfect blend of quality, durability and comfort. And many of the leather pieces at Turner's Fine Furniture can be customized.
Whether coordinating multiple leather pieces or pairing with upholstery, the design experts at Turner's Fine Furniture will help you achieve the ultimate leather look. And the best part — Turner's design service is free!
It doesn't matter if your style is traditional or if you want to go a little outside the box. Adding leather elements to your room creates texture and makes a beautiful statement.
Turner's Fine Furniture  |  2151 US Hwy 319  |  10 minutes north of Chiles High School |  (850) 210-0446 |  TurnerFurniture.com