Legacy Builders
Plan your giving and provide generational giving for years to come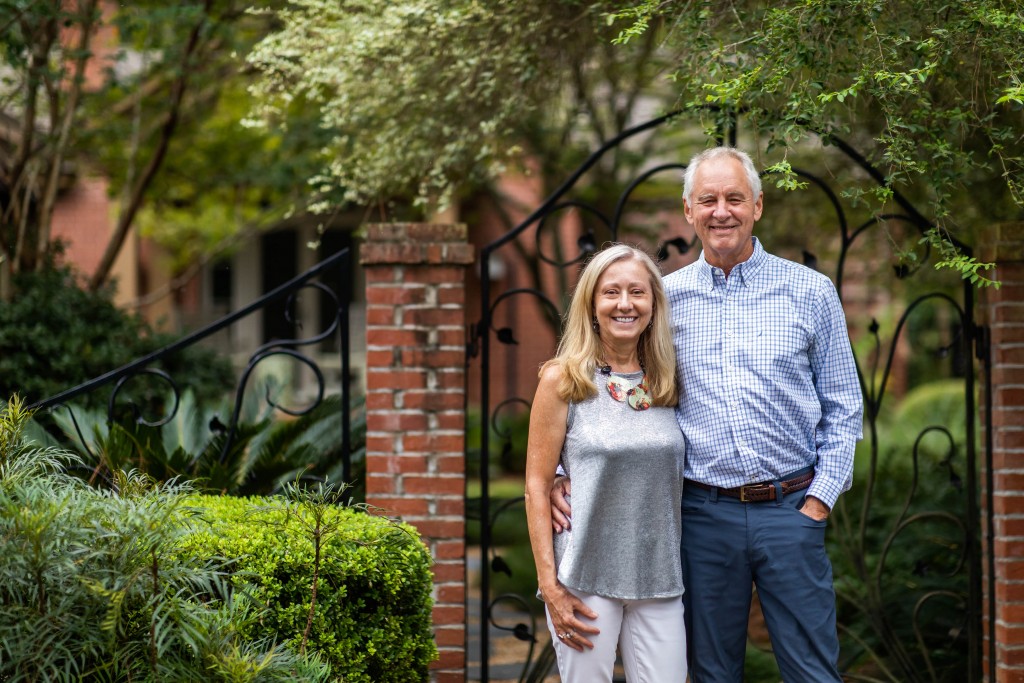 There's a lot you can build. Just ask Mad Dog Construction owners Laurie and Kelly Dozier. From hospitals to universities, their fingerprints can be seen across the Big Bend. But structures made of brick and mortar aren't all they've constructed. Together, they've built a legacy that will make a positive impact on generations to come.
Like most business owners, when Laurie and Kelly set out to build their company, their first goal was to support their family. As the business grew, their ability to help others grew along with it, and they generously supported nonprofits across the community. "Thinking through our giving options, we wanted to find a better way to provide sustainable giving," said Kelly. "There will always be good causes, but we won't always be around to help. That's why we set up a fund with the Community Foundation of North Florida. We wanted our dollars to be managed well so that they could support local nonprofits — not just for today, but long after we're gone."
That was nearly 20 years ago. Since then, the Community Foundation of North Florida has grown to assist over 220 donors with their advised funds, managing in excess of $80 million in assets and distributing more than $33 million in grants. "The Community Foundation of North Florida is a nonprofit that works with donors like the Doziers, and/or a donor's professional advisor, to assist them in achieving their charitable giving goals," said Katrina Rolle, Foundation president. "In short, we provide the platform and oversight to help donors support the causes they care about for the long-term."
"I believe that a strong community foundation is important for a strong community," says Laurie. "Our community is passionate about and generous with its support for the good works of our nonprofits. It's one of the things I love about Tallahassee and that contributes to our vibrant community. The Community Foundation of North Florida is a good vehicle for people to plan their giving and provide generational giving for years to come."
Contact the Community Foundation of North Florida to learn more about how they can assist you in achieving your charitable giving goals while benefitting from the greatest tax advantages allowed by law.
Community Foundation of North Florida
3600 Maclay Blvd. S., Suite 200  |  (850) 222-2899  |  cfnf.org