Java
Your Daily Perk-Me-Up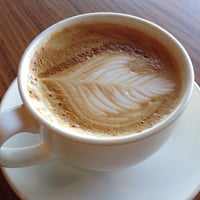 Java. Brain juice. Battery acid.
Day-starter. No matter what your pet name for it is, coffee is a permanent fixture of our daily lives.
Here are some stats to add to your favorite cup of Joe.
$18 billion — Total amount spent annually on specialty coffee in the U.S.
30 million — Total number of U.S. coffee drinkers who partake daily of specialty beverages like lattes, cappuccinos and mochas
1790 — The year America's first wholesale coffee-roasting company started business
120k TONS — Estimated global annual coffee bean consumption
3.1 cups — Number of cups a coffee drinker will consume daily
65% — of Americans drink coffee with breakfast.
9 ounces — Average size of a cup of coffee
The coffee filter was invented by a housewife from Dresden, Germany in 1908.
Average price — $1.38, for a brewed cup of coffee.