8. Gunner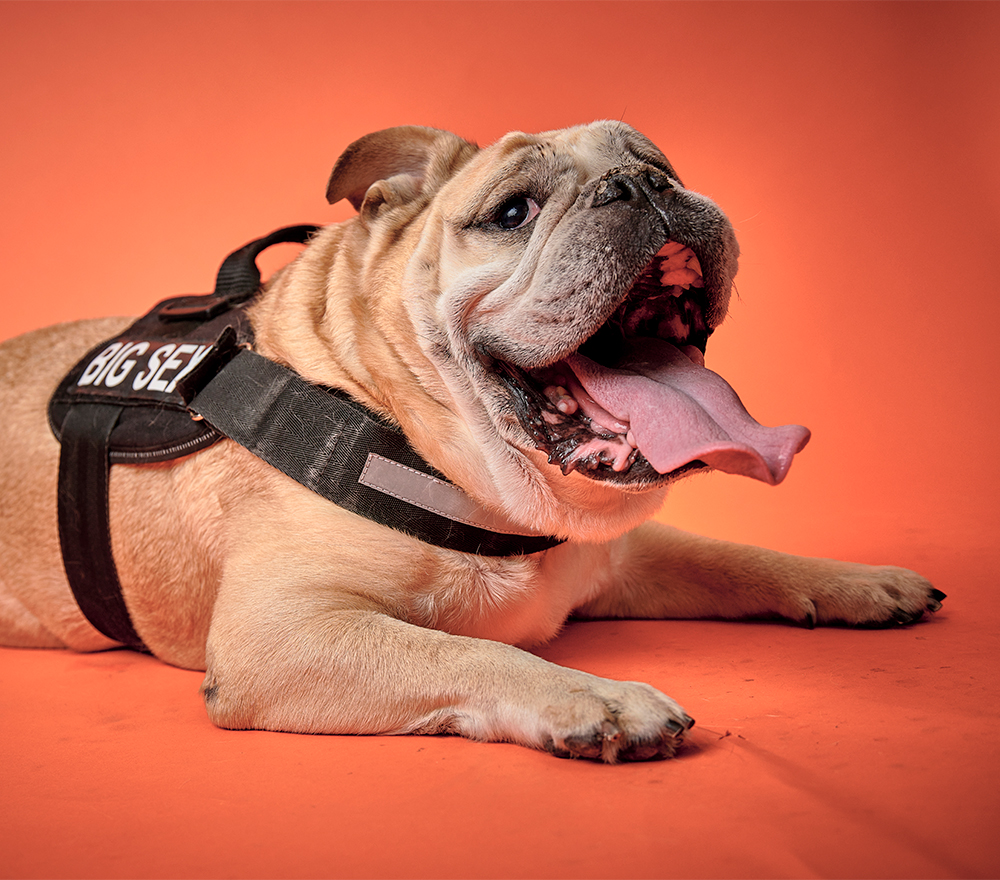 Pet Name: Gunner
Pet Age: 10 years
Description/Color: Fawn
Species/Breed: English Bulldog
Favorite Play Spot: Gunner loves to take long naps under the beautiful oaks in Southwood.
Best Word to Describe Him/Her: Charismatic
Unusual Talents/Characteristics: Gunner loves to suckle on his pillows and blankets like a pacifier till he falls asleep. He also has a tongue so big he can't fit the whole thing in his mouth.
Why Should Your Pet Win?  Gunner is one of the most well behaved and incredibly gentle dogs I've ever encountered. There is not a person, or animal of any type, that he has ever met and not been friendly with. He mutually enjoys giving love and getting love. It would be an honor and privilege to both of us, not only to represent the great City of Tallahassee, but to more importantly help the voiceless. Gunner would be ecstatic to help raise funds that can assist other animals in need and deserving of a new chance at life, like he was blessed with!
Anything Else We Need to Know? Gunner is in Congestive Heart Failure.
---