Football Season Kicks Off in Tallahassee's Downtown
With so many places to choose from there's no better way to cap off a victory than with Sunday morning brunch Downtown.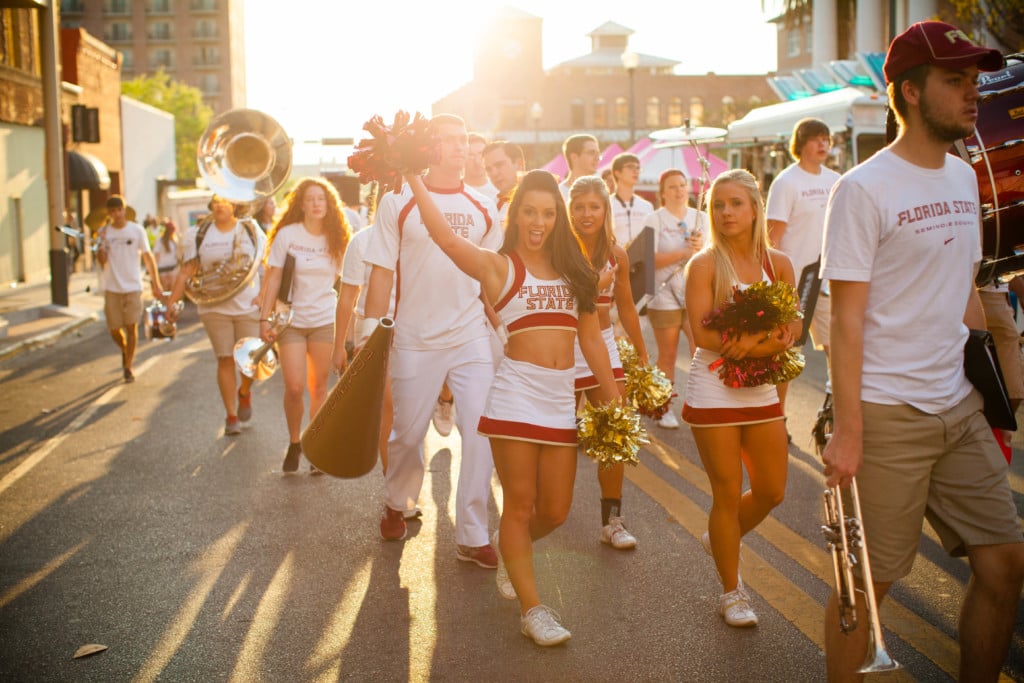 With summer coming to a close, Tallahassee is gearing up for one of the most exciting times of the year: football season. Each year, thousands of fans travel to Tallahassee in support of the Florida State University and Florida A&M teams. For locals and visitors alike, Tallahassee's Downtown is the place to kickoff a great Football weekend. Downtown is host to a number of unique events, excellent restaurants and superior hotels enjoyed by visiting and local football fans.
There is no better place to rest your head during football weekends than the hotels of Downtown Tallahassee. With unique options available for a range of prices, guest can find the city's best lodging all within walking distance of the best entertainment, dinning, events, and more.
For the seasoned FSU and FAMU football fans, the Downtown GetDown is the place to get the weekend started. Held the Friday before an FSU home game, the Downtown GetDown takes over Adams Street and College Avenue to bring family-friendly entertainment to the fans. The event features live music, local performers, food vendors and much more. Fans can also enjoy the Friday Night Block Party, a massive pep rally featuring national touring acts on stage in Kleman Plaza. "The crowds from both of these great events tend to blend into one another and create an atmosphere that's synonymous with football season in Tallahassee," says Jay Revell, executive director of the Tallahassee Downtown Improvement Authority.
Football weekends are all about the game day experience and Downtown is the place to get the day started. On Saturday mornings, fans can stop by the Downtown Market starting at 9 a.m. to pick up fresh veggies, fruit, prepared foods and other essentials for the tailgate party. The Market is open every Saturday from March through November, and has become a favorite spot for fans to start their Saturday mornings during football season. Fans can learn about the Market at DowntownMarket.com
After the game, Downtown Tallahassee has a number of great places to discuss the big win over dinner or drinks. Fans staying downtown have a better chance of avoiding the post-game traffic that comes with staying elsewhere, and more time to wind down after a Seminole or Rattler victory! There are dozens of places to catch a drink, grab a bite and enjoy the end of another great day of football.
After a great weekend full of fun, there's no better way to cap off a victory than with Sunday morning brunch Downtown. Brunch is served at most of Downtown's fantastic restaurants, and each offers a unique and delicious way to round out the football weekend. You can enjoy mimosas, Bloody Marys and the best ambiance Tallahassee has to offer.
Tallahassee is a football town and Downtown is its epicenter. Football season is almost here – whether you're planning a visit or just excited for the return of your team, Downtown Tallahassee is the place to be this season.
For more information, visit tallahasseedowntown.com.