Downtown's W XYZ Hardly Follows the Bar Template
Even down to the letter, they're more than just a hotel bar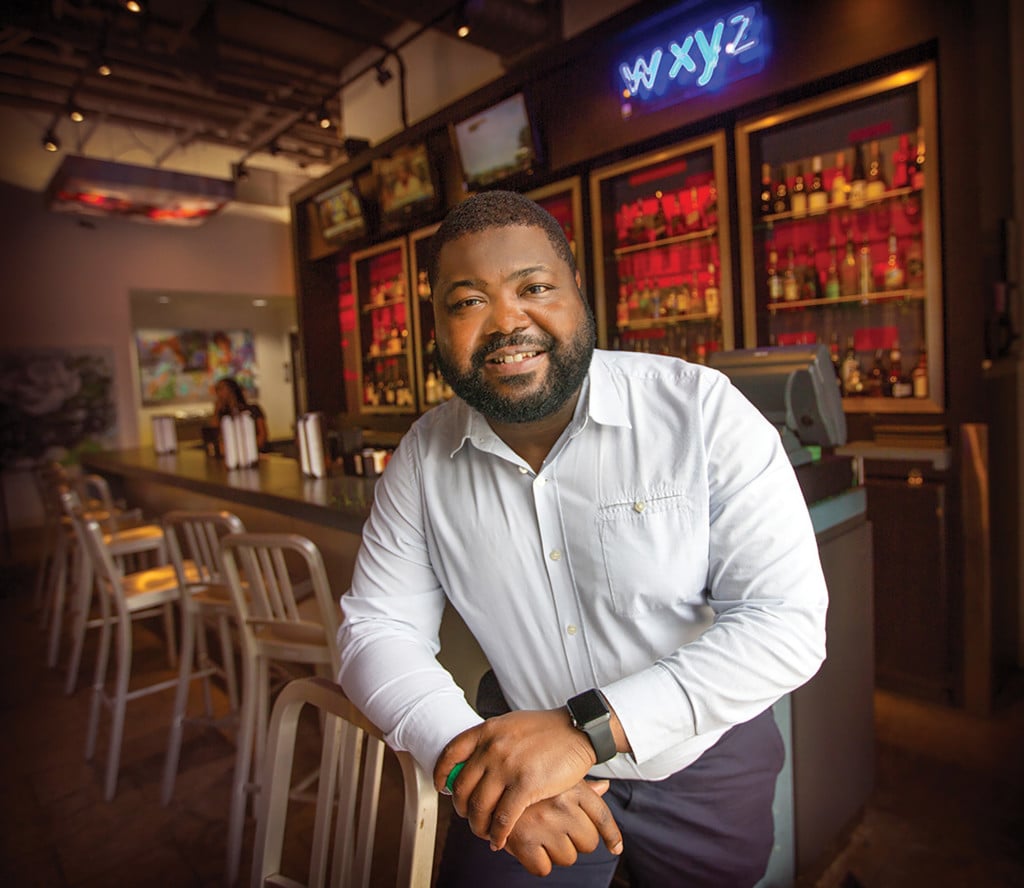 The ABCs of a lively downtown include restaurants, hotels and, of course, bars.
That brings us to the W XYZ.
That's a bar inside Aloft Tallahassee Downtown, and it's hard to miss. The W XYZ Bar takes up an open area in the hotel lobby with a pool table, a fireplace and floor-to-ceiling windows, plus soft, comfy chairs and live music.
This is not a hotel bar. This is not a sports bar. This is a funky, modern bar that caters to the "self-expresser," says Devin Baker, Aloft's director of food and beverage.
The hotel chain caters even in job postings to "innovative self-expressers who aren't afraid to draw outside the lines."
"Our brand values are based on savvy and space," Baker said. "The lobby is more welcoming here vs. your standard hotel bar."
What to drink? You could start with a craft beer. W XYZ Bar keeps six on tap, including from Tallahassee-based Proof Brewing and Deep Brewing. Others are from nearby breweries or elsewhere in Florida.
You could opt for a cocktail, of course. One online reviewer expressed appreciation that the W XYZ bartender included fresh strawberries in a spring mule.
Food? W XYZ offers quick bites such as wings, tacos and quesadillas.
A recent evening included clientele who appeared to be mostly travelers for business and pleasure. The dress was casual, the food fresh and the band from South Florida good enough to keep feet tapping.
The bar wants customers conversing — even challenging — when they're not singing along.
Consider the pool table. "Find a reason to play with someone," Baker said.
"Our goal is for everyone to mix and mingle."