Discover Luxury Away From it All
Savor the charm of a New England-style inn within the modern luxury of Destin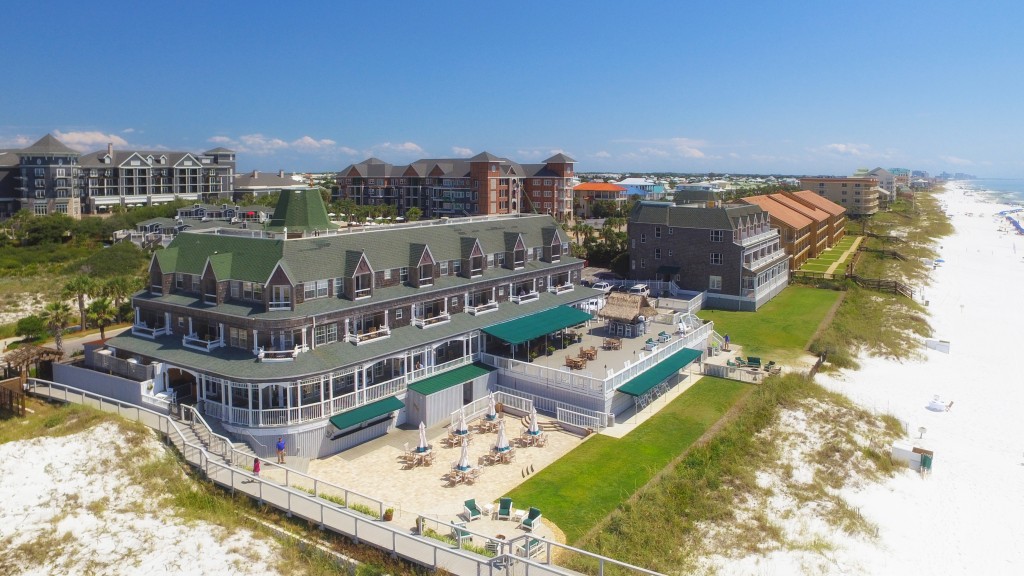 A hidden gem nestled along the shores of Destin, Henderson Park Inn provides the ultimate sanctuary for rest and relaxation. Comprised of 37 rooms, this inclusive, adults-only boutique hotel remains a favorite destination for anyone looking for a secluded escape.
"Henderson Park Inn is like no other hotel on the Emerald Coast," said Shannon Howell, Henderson Park Inn's owner representative. "It has all the charm of a secluded New England-style inn with the modern luxury and excitement of Destin."
Guests arrive to the sound of waves lapping on the shore and friendly faces eagerly waiting to help them start a vacation like no other. Upon entering their suite, they're greeted with a vase of roses, a bottle of wine, two glasses and a specially prepared treat from Beach Walk Café, the inn's in-house restaurant.
"Our attentive staff caters to each guest's every need from the moment they enter," said Howell.
As an inclusive hotel, guests dine on a made-to-order breakfast, relax on complimentary beach chairs on the sugar-white beach, enjoy picnic-style lunches, explore the area on bicycles provided by the Inn, sip cocktails while watching the sunset on the back patio and more.
For the full Henderson Park Inn experience, guests are encouraged to dine at Henderson Park Inn's in-house award-winning restaurant, Beach Walk Café. Led by Executive Chef Daniel Peters, Beach Walk Café's exquisite fare remains as much of an attraction as its exceptional outdoor dining experience.
"We're blessed to have a restaurant of Beach Walk's caliber on our property," said Howell. "It's definitely a must-try when staying in Destin."
If guests are looking for additional activities outside of Henderson Park Inn's mile of undisturbed beach, they have access to all the amenities — including a resort-style pool and spa — at the Inn's sister property, The Henderson, a Salamander Beach & Spa Resort. With some of Destin's largest attractions just moments away, guests are never far from the best the Emerald Coast has to offer.
For more information about Henderson Park Inn or to book your stay, visit HendersonParkInn.com or call (866) 398-4432.
Henderson park inn 2700 Scenic Highway 98, Destin  |  (866) 398-4432  |  HendersonParkInn.com