9. Calvin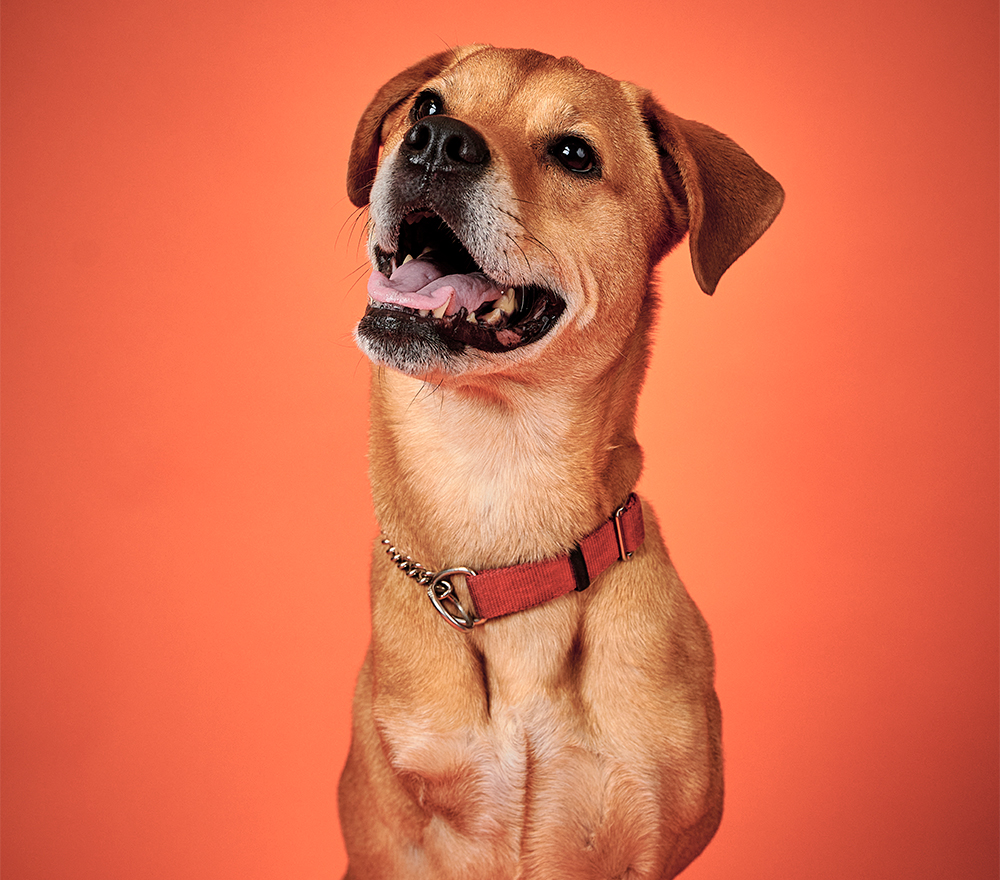 Pet Name: Calvin
Pet Age: 5 years 8 months
Description/Color: Red-orange fur with bits of white on muzzle/neck/chest, soft brown eyes, 3/4 legs, curled tail, and a goofy grin from his underbite.
Species/Breed: 50% Rottweiler, 25% American Pittbull Terrier, 25% Chow
Neighborhood: Chaires
Favorite Play Spot: Anywhere with water or food. Calvin loves to spend time out kayaking with his moms or going to brunch on the weekends and meeting new people.
Best Word to Describe Him/Her: Wrecking Ball
Unusual Talents/Characteristics: The only three legged dog in North Florida to compete in Dock Diving and Barn Hunt and achieve titles in both.
Why Should Your Pet Win?  Calvin represents the strength, empathy, and persistence that is integral to the Tallahassee Community. At three months old he lost his front right leg, but after a few weeks you would never know he was different other than by sight. Since day one he has proven time and time again that he can do anything he sets his mind to and will do it with a grin. From launching 12 feet off a dock to running just as fast as his four legged sister who runs up to 28 MPH to helping raise over a dozen animals (foster and owned alike) be they dogs, cats, quail, or rats. He also approaches every person as if they are his best friend and is willing to just sit near you if he thinks you need some kindness in life. This is Tallahassee. Strong, Compassionate, and Overcoming all obstacles.
Anything Else We Need to Know? He loves to have his nub (Shoulder of amputated leg) rubbed and will kangaroo sit to give you better access to his nub and chest.
---