15 Can't Miss Concerts To Get Tickets to Now
From Mayday Parade to Gucci Mane, get prepared for all the artists coming to the capital city this fall.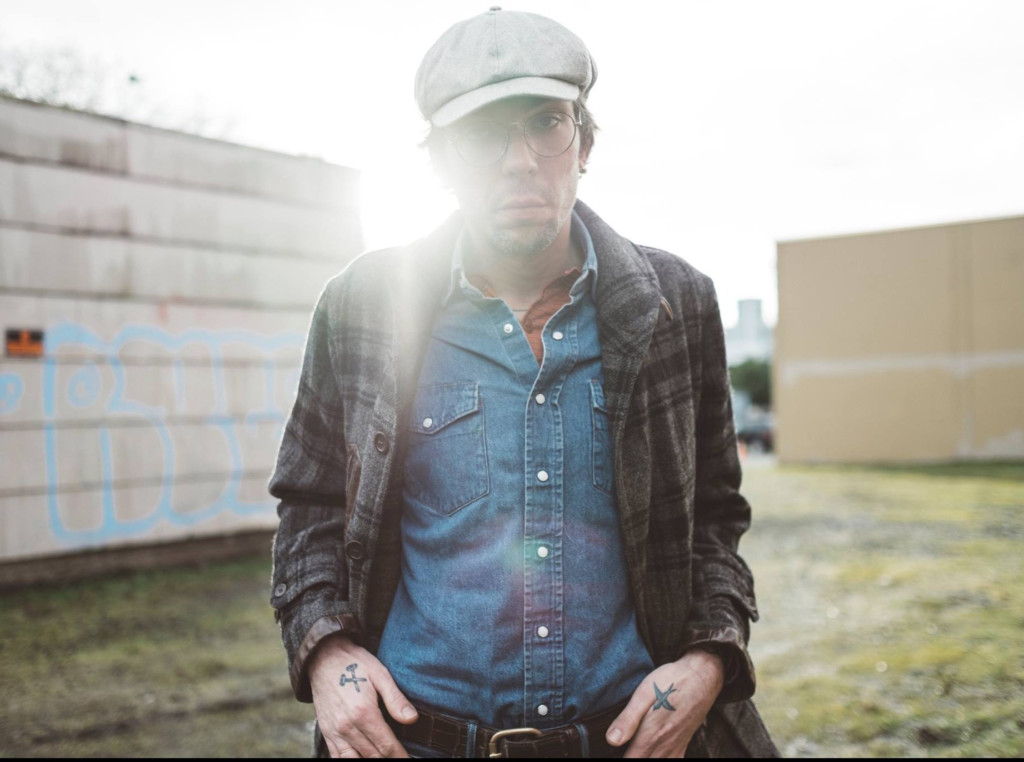 1. Susto w/ Pat Puckett
Thursday, September 20, 2018 | 8:00 p.m. | Fifth & Thomas
Susto comes to Tallahassee for an intimate show at Fifth and Thomas, in support of their latest album, "Susto Stories". With support from Patt Puckett.
2. Justin Townes Earle w/ Slow Low Crow
Friday, September 21, 2018 | 8:00 p.m. | Fifth & Thomas
Justin Townes Earle brings his amazing live show to Tallahassee in support of his latest album "Kids in the Street", along with local support from Slow Low Crow.
Thursday, September 27, 2018 | 7:30 p.m. | FSU Opperman Music Hall
The performance features a complete set of classics by A.J.'s, father Jim Croce, some of his own tunes, and songs that influenced both him and his father.
4. Mayday Parade
Tuesday, October 2, 2018 | 6:00 p.m.| The Moon
Hometown heroes Mayday Parade return on the "Welcome to Sunnyland" tour in support of their brand new album!
They'll be bringing guests This Wild Life, William Ryan Key (formerly of Yellowcard), and Oh, Weatherly.
5. Gucci Mane
Friday, October 5, 2018 | 7:00 p.m. | FAMU Al Lawson Multipurpose Center
As a part of Florida A&M University's Homecoming, rapper Gucci Mane will be coming to Tallahassee.
Gucci Mane helped to pioneer the hip-hop subgenre of trap music alongside fellow Atlanta-based rappers T.I. and Young Jeezy.
6. Club Downunder Presents: SALES
Wednesday, October 3, 2018 | 8:30 p.m. | The Wilbury
SALES is an American guitar-based pop band from Orlando, Florida. In July 2014, the band was named "Ones to Watch" for the second half of 2014 by The Hype Machine for being one of the most blogged artists yet to release a long play album.
7. Kodak Black
Friday, October 5, 2018 | 10:00 p.m. | Potbelly's
Kodak Black will take part in Florida A&M University's Homecoming Weekend with over 20 supporting Artists and DJ's performing at Potbelly's and its supports venues The Painted Lady and Music Garden.
8. YoungBoy Never Broke Again, Moneybagg Yo, and Jacquees
Saturday, October 6, 2018 | 8:00 p.m. | Tallahassee Pavillion
The three rappers will close out Florida A&M University's homecoming with a bang. It's a concert you don't want to miss.
9. Suwannee Roots Revival
Thursday, October 11 – Sunday, October 14, 2018 | All Day | Spirit of Suwannee Music Park
This family-friendly festival includes four days of music, camping, yoga, music workshops, a Kids Tent, as well as campground pickin' sessions.
10. Kevin Gates & Juice Wrld
Monday, October 15, 2018 | 7:00 p.m. | Tallahassee Pavilion
Kevin Gates is an American rapper, singer, and entrepreneur and best known for his song " 2 Phones".
12. Ying Yang Twins
Tuesday, October 16, 2018 | 8:00 p.m. | The Wilbury
Atlanta-based international platinum artist the Ying Yang Twins will be performing all of their hits like, "Get Low" (with Lil Jon), "Salt Shaker", "The Whisper Song", "Whistle While You Twurk", "Shake" feat. Pitbull, "Badd" & "Say Iy Yi Yi" and many more.
13. Suwannee Hulaween
Friday, October 26 – Sunday, October 28, 2018 | 11:59 p.m. | Spirit of Suwannee Music Park
Suwannee Hulaween is an annual music and camping festival over Halloween weekend, featuring the Spirit Lake® visual arts extravaganza, taking place at The Spirit of the Suwannee Music Park in Live Oak, FL and is hosted by The String Cheese Incident.
14. Patterson Hood
Saturday December 1, 2018 | 8:00 p.m. | Fifth & Thomas
Patterson returns to Tallahassee to play songs for his solo albums as well as your favorites from Drive-By Truckers. Don't miss this incredible, intimate show.
15. Marc Broussard
Sunday, December 2, 2018 | 8:00 p.m. | Fifth & Thomas
Marc Broussard is an artist with a unique gift of channeling the spirits of classic R&B, rock and soul into contemporary terms.