Women to Watch: Opening Nights Serves Up Three Powerful Performers
Ana Gasteyer, Kathleen Madigan and Storm Large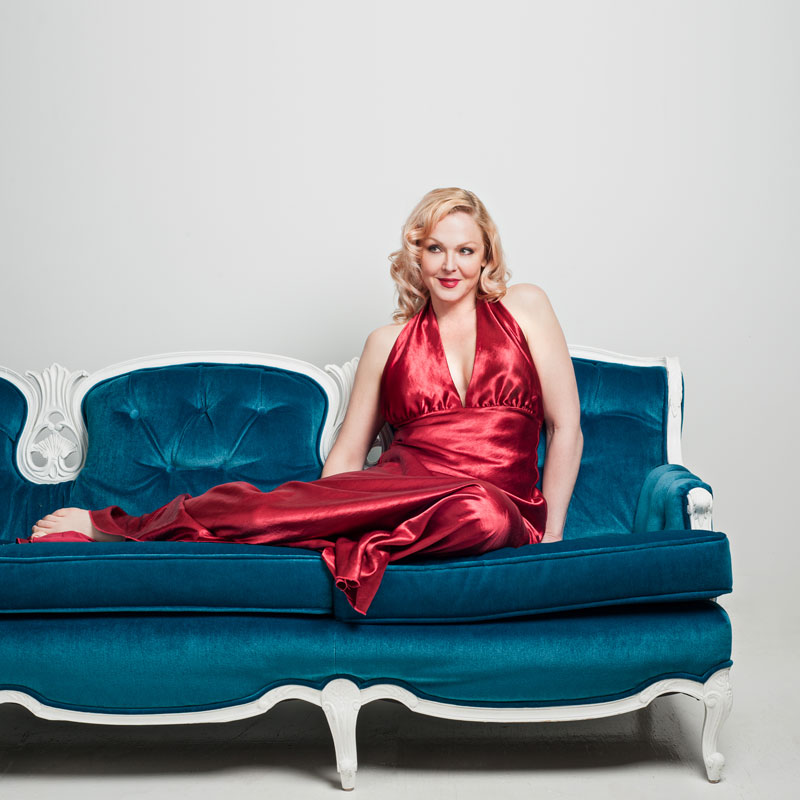 Kathleen Madigan
Kathleen Madigan is one of the most respected comedians of her generation. The Detroit Free Press and PopMatters.com ranked Kathleen as one of the "Nine Funniest Women on the Planet." Lewis Black calls her "the funniest comic in America, bar none," and Ron White considers her "easily one of the best comics alive."
Kathleen serves as a regular panelist on Comedy Central's The Nightly Show with Larry Wilmore and has performed on nearly every television variety show: Leno, Letterman, Conan, Ferguson and many more. She was nominated for a 2014 American Comedy Award for "Best Concert Comic." Her third hour-long special, "Madigan Again," which iTunes named one of the Best Comedy Albums of 2013, premiered exclusively on Netflix to rave reviews. Madigan has released five CDs, three DVDs, and starred in a Netflix special, a Showtime special, two HBO specials, and three Comedy Central specials.
In addition to two USO tours of Iraq and Afghanistan, Madigan has performed on five CMT specials hosted by Ron White with all proceeds donated to the Armed Forces Foundation.
Join Opening Nights Performing Arts for an evening with Kathleen, who will be performing standup from her "The Mermaid Lady" tour, on Feb. 4.
Storm Large
Storm Large: musician, actor, playwright, author, awesome. She shot to national prominence in 2006 as a finalist on the CBS show, Rock Star: Supernova, where she built a fan base that follows her around the world to this day. Storm debuted with the Oregon Symphony in 2010, and has returned for sold-out performances each year thereafter.
Storm made her Carnegie Hall debut in 2013 with the Detroit Symphony — the New York Times called her "sensational" — and was a guest vocalist with the band Pink Martini in April 2011, singing four sold-out concerts with the National Symphony Orchestra at the Kennedy Center in Washington, D.C. She continues to perform with the band, touring nationally and internationally (including Pink Martini's recent Joy to the World holiday spectacular for NPR). Storm also has sung with Grammy winner k.d. lang, pianist Kirill Gerstein, punk rocker John Doe, singer/songwriter Rufus Wainwright and Rock and Roll Hall of Famer George Clinton.
Don't miss out on seeing this amazing stage siren shake up Ruby Diamond Concert Hall on February 11!
Ana Gasteyer
Audiences fell in love with Ana's flair for irony and character-driven comedy on six seasons of Saturday Night Live and now her acclaimed shows have earned praise from audiences and critics alike who hail the acts as "exuberant and rollicking entertainment" with "high-octane vocals" and "a topnotch swingin' ensemble."
The patter is real, the themes adult. The lyrics are timeless, and the music swings like crazy! From songs like "One Mint Julep" (see must-watch music video here) and "Proper Cup of Coffee" to a surprisingly smooth rendition of Carrie Underwood's "Before He Cheats," Ana's  saucy selections tell stories with humor, heartbreak … and just a little splash of soda.
Come get love-struck by Ana this Valentine's Day. She'll be crooning away in Ruby Diamond Concert Hall!
Need more information? Want tickets? Visit openingnights.fsu.edu, call 850-644-6500, or visit the FSU Fine Arts Ticket Office at 540 W Call Street.