What's In Store: A Retail Roundup
Tallahassee retailers meet customers' wants and needs, no matter the season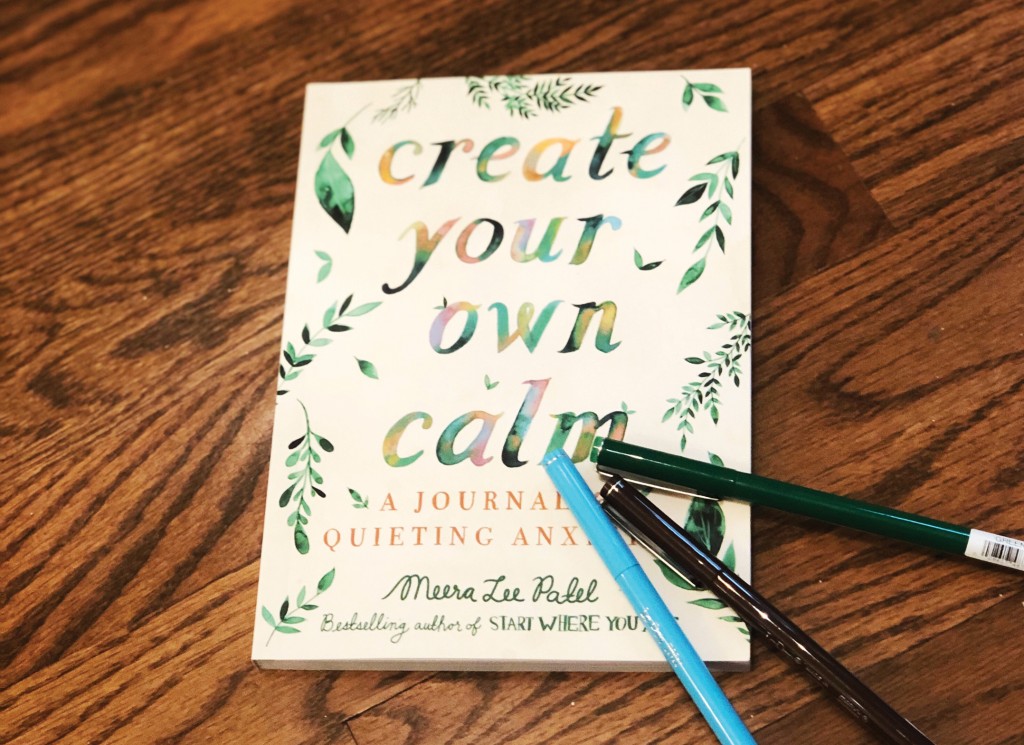 Popular artist and author Meera Lee Patel's latest work, Create Your Own Calm: A Journal for Quieting Anxiety found at Midtown Reader, is designed to help us better understand ourselves and tamp down the everyday worries getting in our way. These thoughtful and beautifully illustrated journal pages invite reflection, self-acceptance and the freedom to move forward with more clarity and joy.
Tallulah CBD + Juicebar
Seeking more restful sleep in 2022? Aren't we all? Sleep Well Gummies promote sleep, wellness and immune support all in one delicious bite. They are specifically formulated for a better night's sleep with a unique blend of CBN, CBD, melatonin and elderberry extract to support the immune system.
Relax, rewind, renew, refresh with The Brother's Apothecary Golden Dream CBD Chamomile Tea. Calming chamomile meets bright and refreshing spearmint, orange peel and lemongrass for an earthy, bright flavor. Add linden leaf and hawthorn berry, which naturally promote relaxation, and you have an ideal tea for meditation and soothing the soul.
Bring the spa into your own home by slipping into a luxurious CBD experience with CBDMD's Signature Collection of CBD Bath Bombs. Each bath bomb is made with 100 mg of pure, hemp-derived CBD, blended with a full bouquet of essential oils, including frankincense, lavender and eucalyptus.
Hearth & Soul
Hearth & Soul suggests adding self-care soul-utions to your new year's plans. Yon-Ka Cleansing Gel is a plant-based, gentle cleanser for all skin types that refreshes faces as it sweeps away makeup, pollution and impurities on the skin.
And, let's not neglect the rest of the body. Soak sore muscles and soothe dry skin with Green Tea Murray River Bath Salts. This sun-dried scrub featuring mineral-rich salt from Australia's Murray River delivers an uplifting bathing experience. With trace amounts of iodine, magnesium, beta-carotene and potassium, it helps boost circulation as it gently buffs away dry patches. Perfect for a post-workout soak as well as enhancing sleep and mood.
A good night's sleep is good for every part of our body. The Branche Silk Weighted Eye Masque can enhance REM sleep, improving the body's regenerative processes, including boosting the production of melatonin, HGH and collagen to provide a deep skin recovery.
Midtown Reader
The Comfort Book by Matt Haig Matt Haig, the New York Times bestselling author of The Midnight Library, has written a book of short meditations intended to fulfill people and steer them through life's highs and lows. Incorporating a diverse array of sources from across the world, history, science and his own experiences, Haig offers warmth and reassurance, reminding us to slow down and appreciate the beauty and unpredictability of existence.
More Than a Body: Your Body Is an Instrument, Not an Ornament by Lexie Kite and Lindsay Kite With insights drawn from their extensive body image research, twin sisters Lindsay and Lexie Kite, founders of the nonprofit Beauty Redefined, lay out an action plan that arms you with the skills you need to reconnect with your whole self and free yourself from the constraints of self-objectification.