What's In Store?
A roundup of retail happenings throughout Tallahassee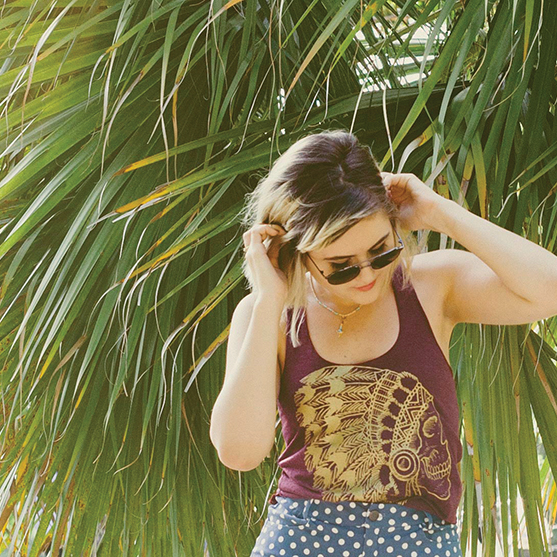 The thick of the Tallahassee heat is upon us, and while you might fancy wearing a swimsuit every day, summertime fashion calls for something more. Tallahassee boutiques carry lightweight clothing that will keep you feeling cool and fresh wherever you go.
With tank tops from Olde Fields Clothing, you can still show off your garnet and gold pride, even in the summer heat. After all, garnet and gold will always be trending, here in Tallahassee. Olde Fields' tanks are soft and comfy and can be worn during a workout, while grocery shopping or while lounging outside. 
I'M BLUSHING
Stray away from your pre-Labor Day whites and bright shades of blue; Divas and Devils will be sporting blush this summer. This delicate hue coordinates wonderfully with the (hopefully) blue skies. While blush is mostly thought of as a light shade of pink, owner Michelle Torregrosa emphasizes that this summer's blush contains a hint of brown. Torregrosa also recommends anything floral. Why not try combining the two trends for the perfect summer outfit?
MAPPED OUT MAKEUP BAGS
If you're unable to do any traveling this summer, The Artisans Marketplace offers a local alternative: small, hand-sewn bags featuring maps in soft, pastel hues. These are the perfect bags for those who are filled with wanderlust. The fabric used for these hand-sewn bags is recycled, which gives you even more of an incentive to sport this trend. What's that old saying? You can never have too many bags.
TASSEL TURVY 
Reef Boutique is keeping up with the tassels this season — but no graduation caps or living room drape cords are involved; instead, tassel earrings can be found dangling throughout the store. Lightweight bead- and thread-tassel earrings ranging in color from sultry red to vibrant yellow await to adorn your ears and offer a fun, yet sophisticated, touch to your breezy attire. Whether your outfit screams "simplistic and comfy" or "fancy and formal," make sure you have some tassels to match.
POLO PREP
Summer calls for easy-to-care-for clothing. Performance polos, available at Southern Compass Outfitters, are ideal for the active guy. Unlike their cotton counterparts, performance polos are lighter, easier to care for, more durable and less prone to wrinkles — the perfect combination for short-sleeve season.