What to Buy and Where to Buy It This Month
A roundup of retail happenings throughout Tallahassee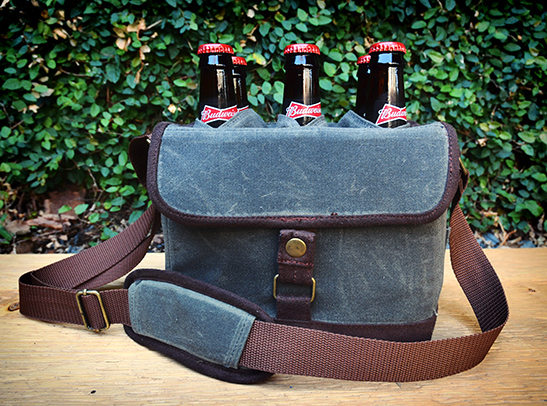 SPRING OUT THE DOOR
HEARTH & SOUL recommends a variety of outdoor-oriented products offered at their shop for springtime outings. For starters, pack for a picnic in high style with an adjustable-strap wine tote that holds three bottles of wine, a 6-inch cutting board, a stainless steel cheese knife, a waiter's style corkscrew and pockets for other items. Beer-lovers may choose a caddy that holds six bottles or cans and features a bottle opener on a retractable cord. The King of The Grill Bucket is a portable grill with a fuel bowl and a wood-grip handle designed to be carried easily for picnics, trips to the beach, camping, outdoor concerts or tailgating.
One of the store's favorites — and one of "Oprah's Favorite Things" in 2017 — is the Yellow Leaf Hammock, hand-woven by artisan weavers and their families in impoverished areas being transformed by the creation of sustainable jobs.
SEASON OF CELEBRATION
Lauren Teal, owner of MY FAVORITE THINGS, has curated a collection of memorable gifts for brides, grooms and graduates. Mariposa handcrafts a line of eco-friendly, 100 percent recycled aluminum wares that make beautiful gifts, including a "Mr. & Mrs." wine coaster, "Oh, The Places You'll Go" card tray and "Happily Ever After" picture frame. Stylish serving pieces include the Olive Branch cheese board and knife, White Orchid cake set and White Orchid toasting flutes, by award-winning designer Michael Aram.
In glassware, Teal recommends handblown Simon Pearce Glass, made in Vermont. The Woodbury pitcher, available in three sizes, is a customer favorite, she said, and Chelsea vases make sweet gifts for Mother's Day, bridesmaid gifts or an anniversary. In China, she said, brides and grooms continue to choose traditional patterns that can become heirlooms, such as Mottahedeh's Tobacco Leaf porcelain dinnerware sets.
NEW TOPPERS
Steve and Sarah Bolinder and Danny and Katie Rainey, owners of CHOP BARBERSHOPS for ladies and gents in Tallahassee, present their handcrafted Big Top Hair Care line, featuring "microbrewed" oils, pomades and aftershaves. Sarah Bolinder said Big Top products provide a "vintage, cool hair experience." Liontamer is an all-natural beard and hair groom product.  Strongman is a pomade for those who like a very hard wax hold with no shine. Snake Oil is a preshave made with bentonite clay and other essential oils. A three-ring line for women includes shampoos, conditioners and hair-styling products such as mousses, blowout creams and hot-iron sprays.
POINT THE WAY
A great gift for a Florida State graduate, student or alumna is the rose gold arrow FSU necklace. Dorothy Vodicka, owner of the GEM COLLECTION, calls it the perfect piece for Seminole fans. The versatile piece can be worn with a breezy top and jeans by day or a little black dress by night.