What To Do This Week: July 23-29
The end of the summer is near but the list of great events around town is just getting started.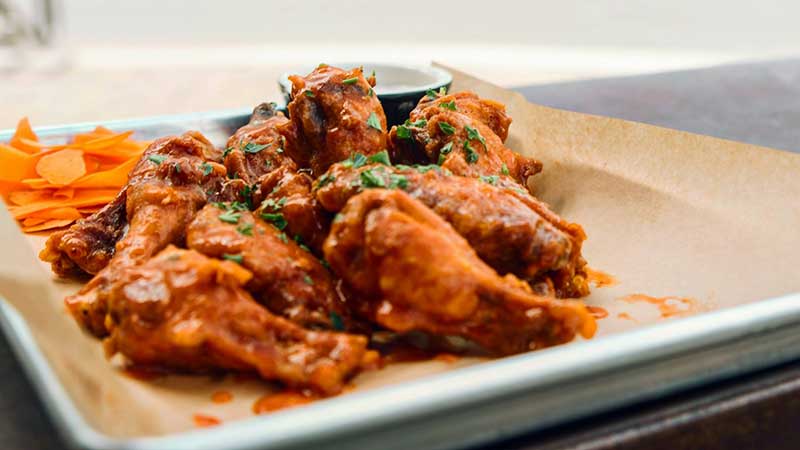 1. Corks & Forks Wine and Food Pairing
Wednesday, July 25, 2018 | 6:00 p.m. – 8:00 p.m. | Andrew's Downtown
Join Andrew's for a delicious night of wine and tapas-style food pairings. Executive Chef Matt Varn will create an eclectic tasting menu to compliment the night's spectacular selection of wines. This is a casual gathering – bring friends and meet some new ones!
2. Brass Tap Trivia Night: Harry Potter
Wednesday July 25, 2018 | 7 p.m. | Brass Tap Downtown on Gaines
It's the Wizarding world of Harry Potter. Join Brass Tap starting at 7 p.m. on July 25th for Harry Potter Trivia. Come early to grab a seat and get ready to drink & think!
Don't forget to stick around for #WineDownWednesday – $3 House Wine, $10 House Bottles starting at 8:30 p.m.
Find out more information here.
3. Autism Cooks Pop Up Dinner
Thursday July 26, 2018 | 6 p.m. – 9 p.m. | Paisley Cafe
Paisley Cafe and Minas Hospitality would like to invite you to their first ever Autism Cooks Fundraiser Pop-Up Dinner! Join them for a delicious Armenian inspired 3-course menu with wine pairings at Paisley Cafe in Midtown. Seating is limited with private group packages available. Proceeds benefit Autism Cooks Foundation.
Find more information here.
4. Drinks + Thinks at The Current Agency 
To celebrate their community, Current invites you to their monthly Drinks & Thinks. Enjoy a drink (or two) from their featured local brewer, Ology Brewing Company, as they bring the community together to connect, create and collaborate with one another. They will be featuring their Variable #2 (French Saison) and Sensory Overload (New England IPA).
Find more information here.
5. Grand Opening Celebration at CMX Cinemas!
See a movie and enjoy the Grand Opening of CMX Cinemas, the highly anticipated addition to Fallschase Village Center! Go check out the theater and join in on the fun!
Find more information here.
6. Revival Rock 'n' Roll 
Friday, July 27, 2018 | 9:30 p.m. – 11:30 p.m.| Fifth & Thomas
Revival is a rock 'n' roll band based in Tallahassee, Florida. Drawing from the rich traditions of old-fashioned rock 'n' roll, blues, and gospel, Revival's mission is to perform music that nourishes and rejuvenates the human soul. With soaring vocals and guitar, rich harmonies, and a sinewy, laid-back rhythm section, the group crafts a dynamic and beautiful soundscape intended to uplift and inspire.
7. Red Table Talk Tallahassee
Saturday July 28, 2018 | 2 p.m. – 5 p.m.| The Moon
Red Table Talk is created from three generations of women – actress, Jada Pinkett Smith, her daughter Willow, and her mother Adrienne.
Dr. Thais Speaks is bringing Red Table Talk to Tallahassee, where you will be involved in an intergenerational conversation with a lot to say. Come to have an intimate moment with women of all ages, listen to different perspectives on life, and share stories of triumph, because after all, you are not going through life alone.
This Red Table talk Tallahassee conversation will be about Motherhood. It's the first episode of 2018, starring Will Smith's ex-wife, Sheree Fletcher, for an intimate conversation around their blended family.
Find more information here.
8. WWE Live SummerSlam Heatwave Tour
Saturday July 28, 2018 | 7:30 p.m. – 11 p.m. | Donald L Tucker Civic Center
Come see your favorite WWE Superstars in Tallahassee as Roman Reigns, Seth Rollins and Finn Balor take on the "Constable" Baron Corbin, Drew McIntyre and Elias in a six-man tag team match.
Find more information here.
9. The Blues Factor Band
Saturday, July 28, 2018  | 9:30 p.m. – 11:00 p.m. | Fifth & Thomas
The Blues Factor Band is an incredibly polished, professional, and high energy show in constant demand all across the Southeast.
If you like the Blues Brothers Music, Classic Rock, The Rolling Stones, Motown, Funk, RnB and all the great hits from the past and present, you will love The Blues Factor Band show with the hottest live horn section in the South including the previous saxophonist for The Reverend Al Green.
10. National Chicken Wing Day – All You Can Eat Wings
Sunday July 29, 2018 | 10 a.m. – 10 p.m. | Madison Social
All. You. Can. Eat. Wings. The five best words ever. In honor of National Chicken Wing Day on Sunday  Madison Social will have all you can eat wings for $15.
Initial order will come with 10 wings. Re-orders will come with 5 wings. Limit one person per deal. Dine in only. Cannot re-order wings for to go purposes.
Find more information here.