What Could Be Better Than a Log Cabin?
Let Mother Nature Relax You At This Lakeside Charmer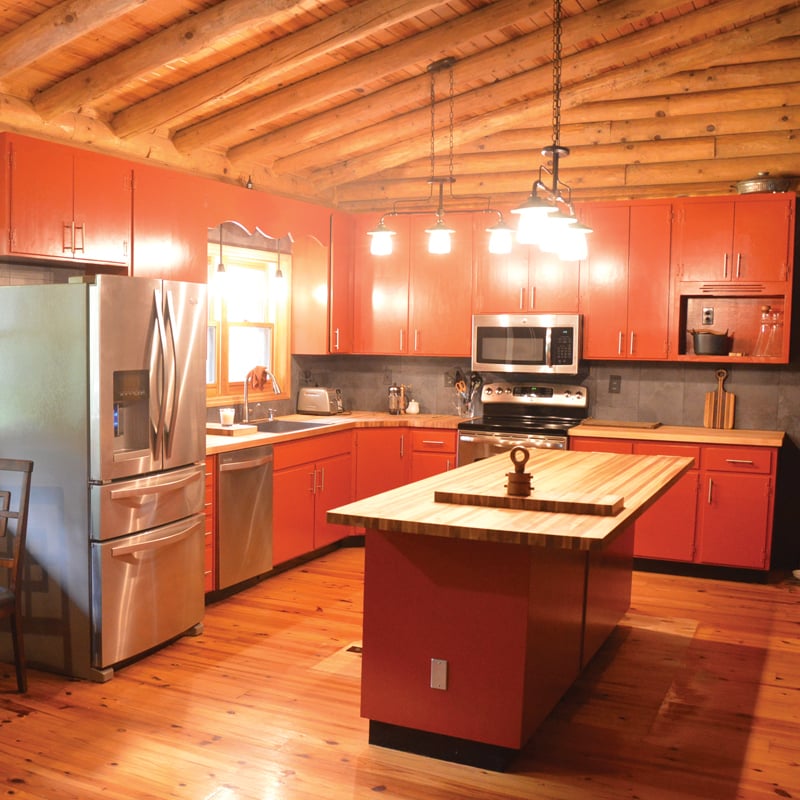 Even better than a log cabin in the woods as a second home option is a log cabin on the lake, which is exactly what the offering at 20012 Liahona Road provides. Situated on Lake Talquin, if offers plenty of opportunities for recreation in the form of fishing, canoeing, kayaking and hiking. This home is truly a quaint lakeshore gem.
Photo Courtesy Prime South Realty
Offering three bedrooms and two-and-a-half baths, the home is currently listed for $198,000. It was built in 1986 and spans 1,650 square feet. A boathouse on the property provides direct lake access. There is also a two-car garage, stone fireplace and log exterior that adds cabin-style charm to the property. There is also new paint on the interior walls, new light fixtures and a metal roof. The spacious kitchen offers a center island and dining nook, complemented by stainless steel appliances. And there is a pantry for added kitchen storage. Drop lighting throughout the kitchen and dining areas creates an even cozier ambiance in the common spaces. It opens up into a cozy living room space, with sliding glass doors that lead to the porch.
Quick Look
List Price: $198,000
Square feet: 1,651
Bedrooms: 3
Bathrooms: 2.5
Contact: Mike Ferrie, Prime South Properties, (850) 566-8373
The exterior of the home is the showstopper, and the 14×34 screened-in porch certainly proves that. With picturesque lake views, time is easily spent hanging out on the porch and enjoying a personal show put on by Mother Nature. The property also comes with an adjacent lot measuring about ⅓ acre and has its own septic system.