Vet Profile: North Florida Animal Hospital
Counted among 15% of small animal practices in the country that are AAHA certified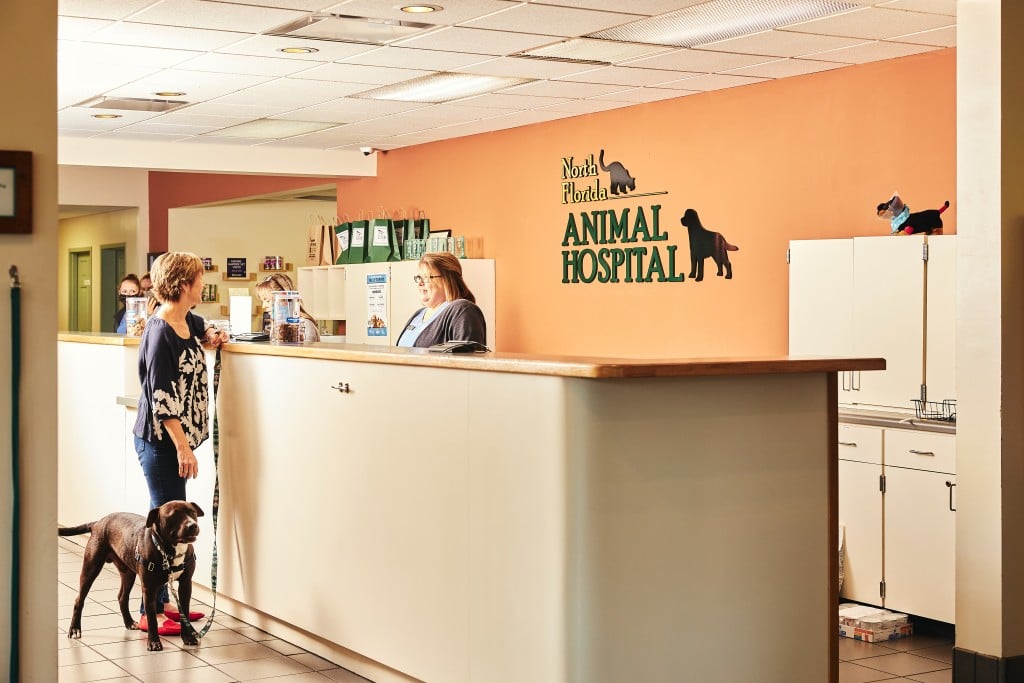 What is a one unique benefit of a visit to NFAH? 
We are one of the few hospitals in the region to achieve certification as a "Gold Standard Cat Friendly Hospital" with AAFP. We have been trained to focus on ways to reduce the stress and anxiety associated with visits to the doctor by our cat patient and parent. We have a feline-only entrance, feline-only exam rooms and feline-only boarding called Camp Catnip. 
What makes you a "BEST OF" winner for over 10 years in a row?"  We are counted among 15% of small animal practices in the country that are AAHA certified. AAHA sets standards of care for our pet pals' best health (see AAHA.org) by providing guidelines for everything — from customer service and safety to patient care and surgery. It also certifies we are achieving those goals every three years. We are proud of our 90% score. 
How does NFAH engage with the community? One of many outreach programs we support is a local 501(c)(3) organization, Be The Solution. All 10 of our veterinarians donate their time, skill, supplies and a large majority of fees to help support affordable spay and neuter services for over 1,000 pets a year. This valuable service enhances the ability of pet parents to not
only control overpopulation in our community but also to help them enjoy healthier, happier pets for life.
Voted "Best Veterinary Clinic" 2006-2018 by the readers of Tallahassee Magazine
"Thanks to all of our pet parents for their patience and trust during COVID Curbside service!"
2701 N. Monroe St.  | (850) 385-5141  | NFLAH.com