Top Single Profile: Steven Lohbeck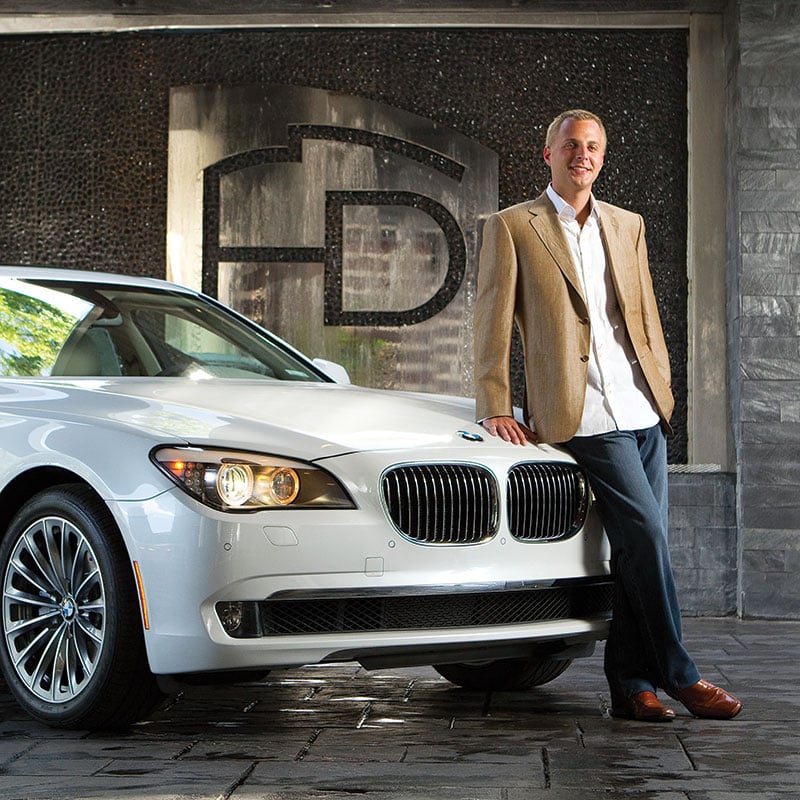 Steven Lohbeck, 28
Vice President, ProBank
Charity: Rotary Youth Camp Inc.
What do you find attractive in a date/mate? When they have a good attitude, are ready for anything — and a nice smile never hurts.
What is a relationship deal-breaker? Bad breath or a bad attitude.
What's your biggest pet peeve? When someone consistently talks more than they listen.
Do you have pets? Ladies, this is a package deal for sure. I have a 4-year-old yellow Lab named Lucas Miller Lohbeck. Hands down, a stud.
What's your favoritebsmartphone app? iheartradio or Scrabble. iheartradio is perfect for drives or the gym, and Scrabble is perfect for long, boring meetings.
How many friends do you have on Facebook? 368 and growing.
What's your favorite thing to eat? Anything someone else is cooking (as long as there are no onions or mayonnaise).
What's on your nightstand? A Maker's Mark coaster, a statue from Costa Rica, a candle and a JBL radio/iPod/alarm thing.
What's something interesting about you that a lot of people don't know? They will just have to find that out themselves.
Favorite movie? Top movie of all time is Tombstone, and some of my general favorites are Dazed and Confused and The Hangover.
Describe your favorite outfit. If I am just relaxing in town, I enjoy a nice T-shirt, a pair of shorts and my Toms. At night, I like a nice pair of jeans and a Thomas Dean shirt with the sleeves rolled up. I have to be comfortable, but still impress when I can.
What's your favorite thing hanging on your wall at home? Just had a new concrete mantel put on the wall, but other than that, a groomsman gift with one share of Playboy stock.