Top Single Profile: Stanton Ross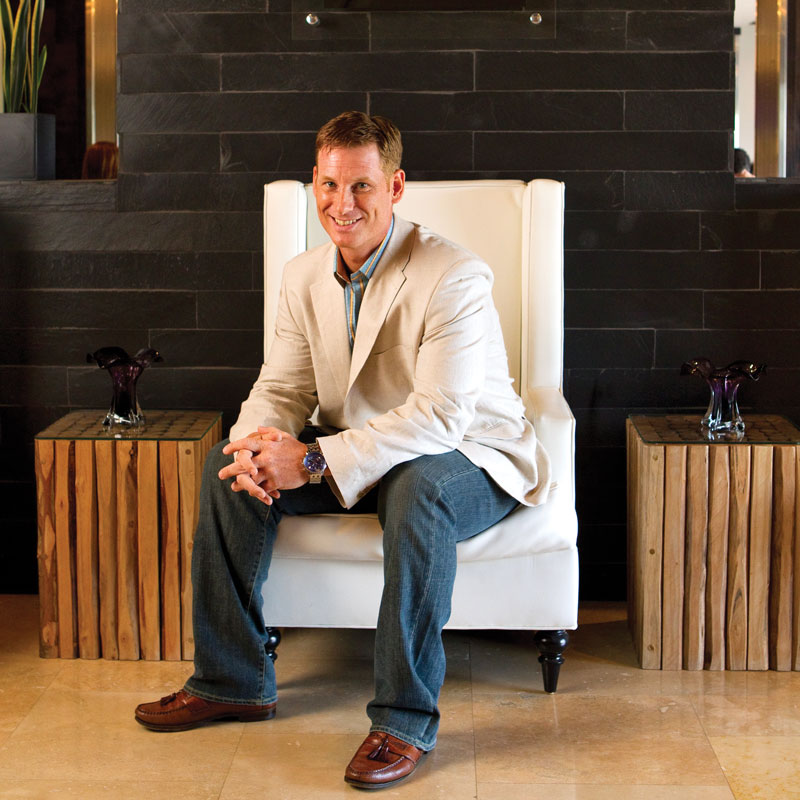 Stanton Ross, 41
Account Executive, WTWC-TV — NBC 40; Realtor, Prime South Properties
Charity: America's Second Harvest of the Big Bend
What do you find attractive in a date/mate? Confidence in a woman is attractive to me. I notice the little things — her attention to detail is key. A woman who likes to get outside and be physical, whether its sports, exercise or recreation … but she can also look great in that little black dress.
What is a relationship deal-breaker? If she smokes, I'm out.
Describe your perfect day. Waking up early and spending the whole day skiing at Beaver Creek, Colo., till the lifts shut down.
What's your favorite thing to eat? Steak — medium-rare, please.
What's on your nightstand? A book by John Calipari titled Bounce Back. Candle. Dish full of seashells.
What's something interesting about you that a lot of people don't know? When I was 16 years old, I got to meet Muhammad Ali. The only thing I had for him to sign was an appointment reminder card I had in my wallet from my orthodontist. He smiled and signed it, and when I got it back it said "Dr. Muhammad Ali," and on the back of the card he wrote, "Don't be late."
Favorite movie? The Three Amigos. I also am a Rocky junkie. Love all of 'em except Rocky V.
Describe your favorite outfit. I don't think I wear "outfits," but I enjoy a cozy pair of jeans, flip-flops, a T-shirt and hat. Suits me just fine for a weekend.
If you could be anywhere in the world right now, where would you be? Key West. I've never been, and it might as well be right now. 🙂