Top Single Profile: Patti Graganella Hilaman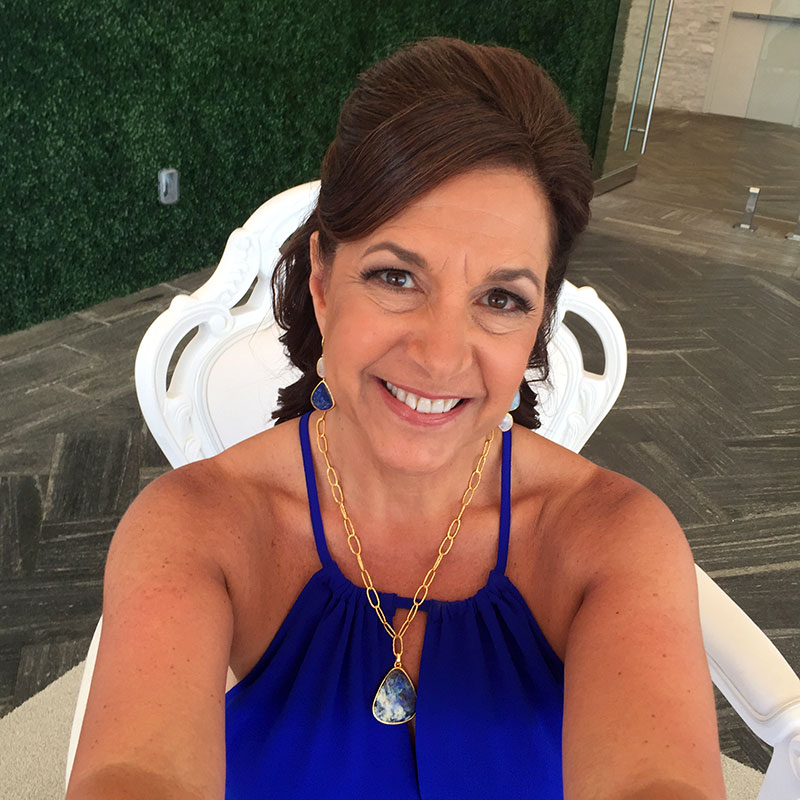 Patti Graganella Hilaman
Occupation: Deputy Executive Director, Florida League of Cities, Inc.
Charity: Big Bend Hospice
---
Why did you choose this charity to support? Volunteers from Big Bend Hospice were intricately involved in the care of my father, Joe Graganella, during his last month of life. These people are truly "angels on earth". I will never forget how they treated him or my family. I am forever grateful.
What is the main character trait you look for in a potential date? Good hearted and fun spirited.
What is the most adventurous thing you've ever done? Ran 3 marathons
What is the most played song on your iPod? September, Earth, Wind and Fire
If you could choose to stay a certain age forever, what would it be and why? The decade I am in now. I am more confident in myself, I realize what is important in life and appreciate my blessings.
What would you prefer to do for a living if money was not a factor? I would own a restaurant. The two most respected people in my life were my parents who ran Joe's Steak and Spaghetti House (back in the day). Coming from an Italian family, I love to make people happy and what better way to do that than good food and good wine. BTW – I am a good Italian cook.
If you could travel back in time and meet yourself as a 10-year-old kid, what advice would you give yourself? Believe in yourself and don't take everything so seriously.
If you could meet anyone, living or dead, who would it be and why? Jesus. I think that is self-explanatory.
What do you consider your BEST attribute? Love people
What is your most distinctive characteristic? My laugh
What is your motto? Proverbs 3:5-6 – Trust in the Lord with all Your Heart, Lean not on your own understanding, acknowledge him in all you do and he shall guide your path.
What is your favorite thing to do on the weekend? Love being with friends. A lot of laughter
What do you believe your greatest accomplishment in life is? Easiest question ever – my daughters Hannah and Heather
What is at the very top of your bucket list? Live in Italy for about 6 months
Do you have any hidden talents? If so, what? Love to dance
Are you a morning person or night owl? Morning
What's your lucky charm? Whichever one is magically delicious.
What's your dream car? 1965 Candy Apple Red Mustang Convertible (restored)
What was your screen name in middle school? Oops – we did not have screen names!?!?!
Are you one to kiss on the first date? It depends on the first date.
What's your favorite piece of exercise equipment? Running shoes
What is your favorite Netflix binge series? House of Cards
What's your bad habit? What's your good habit? Bad – eat ice cream at my best friend Jeannie's house Good – exercise
What's a relationship deal-breaker for you? Cheating
Facebook, Twitter or Instagram? Facebook, Instagram
What's your favorite splurge/indulgence? Clothes shopping! – Love a good sale!!
What's your favorite Pandora channel? Earth, Wind and Fire
What's your favorite magazine? Women's Health
What was your worst fashion disaster? I have never had a fashion disaster.
Which celebrity do you most resemble? I am told Sally Fields
At which sport do you most excel? I do many – I don't know if excel is what I would call it.
I'd love to have back all the time I've spent … Worry about something out of my control
I regret that I have no talent for … Singing!!! (although it has not stopped me)
What is your most treasured possession? My health
What quality do you most admire in people? Honesty/integrity
If a dance were named after me, it would be called … the P-FUNK
Do you have a desire to see the Rolling Stones in concert? Absolutely
Name a world leader that you would like to have dinner with. Wow – do we still have one of those?
TRUMP is so overrated