Top Single Profile: Nathan A. Kupperman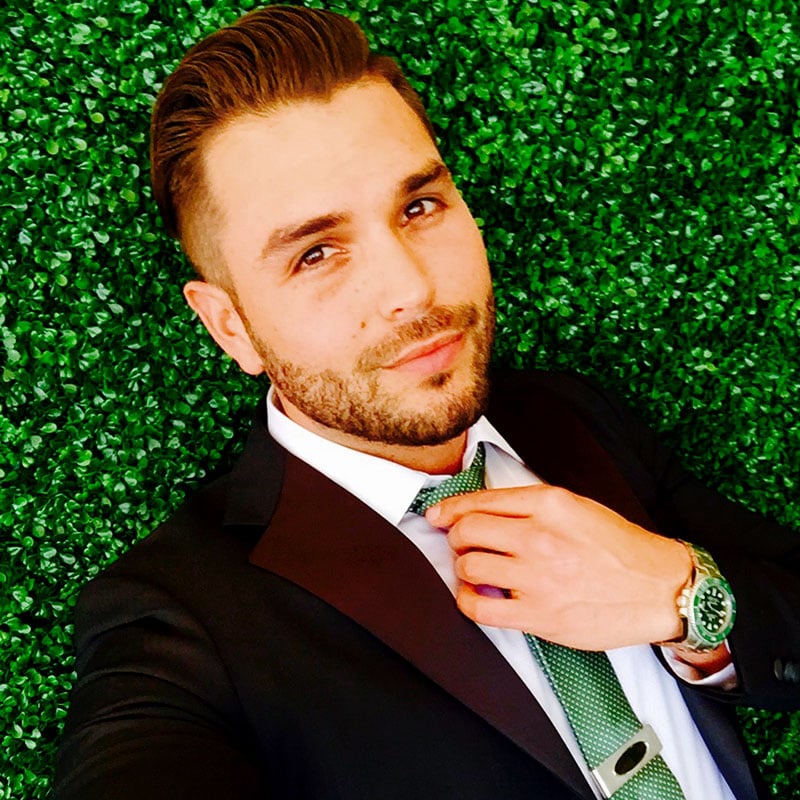 Dr. Nathan A. Kupperman, 27
Occupation: Dentist, Dr. Russell B. Rainey DMD
Charity: Tallahassee Symphony Orchestra
---
Why did you choose this charity to support? I support the arts and the cultural diversity it adds to a community. It's something I believe that will help Tallahassee grow further.
What is the main character trait you look for in a potential date? Kind demeanor and effervescence.
What is the most adventurous thing you've ever done? I'd have to say motorcycling to the very top of a Favela in Rio de Janeiro to hike through a hidden trail that lead to an absolute breath-taking cliff side view of Ipanema (google Dois irmãos Hike).
What would you prefer to do for a living if money was not a factor? A part-time traveling food and festival critic as well as Dental School administration.
If you could meet anyone, living or dead, who would it be and why? My paternal grandfather, he passed when I was very young. He was a dentist as well in Manhattan. I know we would have had a lot in common and my dad portrays him to be a fascinating and hard-working individual.
What do you consider your BEST attribute? Veracity
What is your most distinctive characteristic? Appearing Latin even though I'm not, it's a comment I receive frequently. I'm actually Irish/Romanian/Russian.
What is your motto? "To each their own"
What is your favorite thing to do on the weekend? Spend time with friends or family.
What do you believe your greatest accomplishment in life is? My greatest accomplishment is having provided dental health and relief for my patients.
What is at the very top of your bucket list? Starting my own international dental outreach program.
Do you have any hidden talents? If so, what? Cartoonist, surfer.
Are you a morning person or night owl? Morning person
What's your lucky charm? My niece
What's your dream car? White on black Corvette Stingray C7
Are you one to kiss on the first date? Never
What's your favorite piece of exercise equipment? Scenic terrain.
What is your favorite Netflix binge series? House of Cards
What's your bad habit? What's your good habit? Over sleeping, eating healthy.
What's a relationship deal-breaker for you? Infidelity
Facebook, Twitter or Instagram? Facebook
What's your favorite splurge/indulgence? Occasional high calorie foods/sweets
What's your favorite Pandora channel? Rudy Adrian, really great meditation music.
What's your favorite magazine? Maxim
I'd love to have back all the time I've spent … I have my whole life ahead of me!
I regret that I have no talent for … operating aircrafts, I wish I could be able to fly a plane or helicopter.
What is your most treasured possession? My parents, they've always been so supportive and have pushed me to excel.
What quality do you most admire in people? Be a person that is inspirational is very admirable.
The SEC is so overrated.