Top Single Profile: Mayra Klapetzky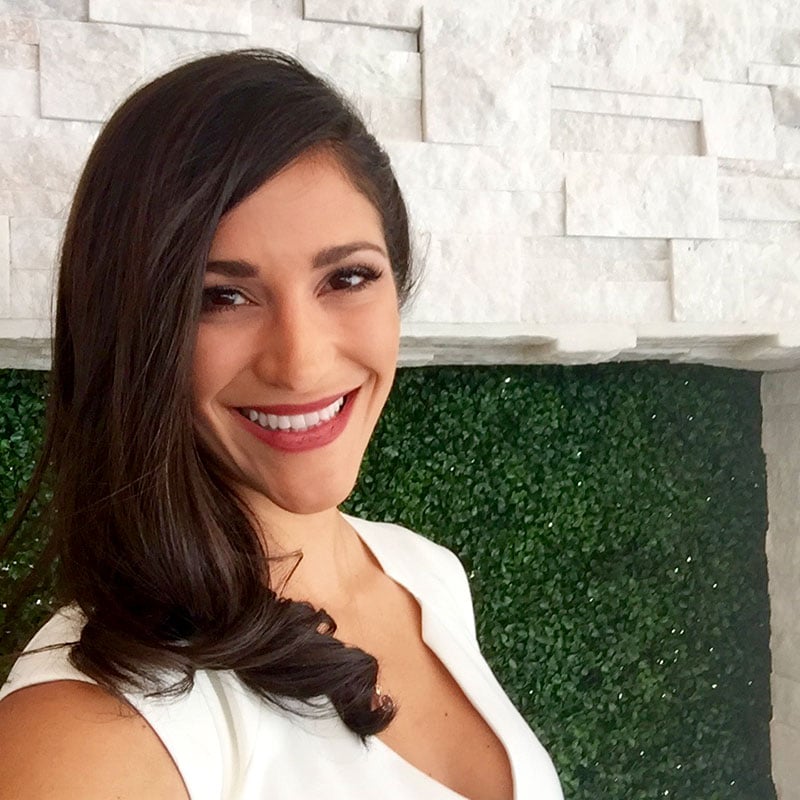 Mayra Klapetzky, 28
Occupation: Dermatology Physician Assistant, Dermatology Associates of Tallahassee
Charity: Refuge House
---
Why did you choose this charity to support? I am currently a Community Education volunteer for Refuge House. This organization wows me with how many people they help on a daily basis. Refuge House helps many women, men and children in so many different ways. They help protect victims of battery, sexual violence and rape by working closely with hospitals and providing nurses, counselors and safe houses in Tallahassee and surrounding areas.
What is the main character trait you look for in a potential date? Adventure
What is the most adventurous thing you've ever done? Probably my solo backpacking trip through Southeast Asia and Bali. While I was in Northern Thailand I rode a motorbike from Chiang Mai to Pai through the mountains. This ride was 140km long with 762 bends. It was one of the most magical experiences of my life and included blowing out my bike tire in the middle of the mountains with no one in sight. I was eventually saved by a non-English speaking Thai mountain man. "Inconvenience is an adventure, rightly considered."
What would you prefer to do for a living if money was not a factor? Travel blogger. I think traveling the world, while trying out different hotels and restaurants, and meeting interesting people from all over would be a phenomenal way to spend life.
If you could travel back in time and meet yourself as a 10-year-old kid, what advice would you give yourself? Enjoy being a kid…team sports, slumber parties, having a personal chauffeur, and not having to shave your legs rules!
What do you consider your BEST attribute? Probably my inability to say no to fun. I'm definitely a YES girl.
What is your most distinctive characteristic? My dark features, I'm Peruvian. And my tiny hands…we had to special order surgical gloves when I started working at Dermatology Associates.
What is your favorite thing to do on the weekend? Living in Florida being on the water is my favorite. Whether it involves wake boarding, spear fishing, or just cruising, it's always an amazing time.
What is at the very top of your bucket list? I really want to see the northern lights. Something about a neon lit night sky just seems magical.
Do you have any hidden talents? If so, what? I can touch my nose with my tongue.
Are you a morning person or night owl? Morning person. I enjoy getting up and getting started with my day. Coffee, breakfast and a workout before 8am leads to a productive and great day for me!
What's your dream car? Probably a Range Rover…how else can you off-road in luxury?
What was your screen name in middle school? Precious1433. Adorable, I know.
Are you one to kiss on the first date? Nope.
What's your favorite piece of exercise equipment? I like exercising outside so a sturdy bench is my go to. You can do tricep dips, incline pushups, one legged lunges, and box jumps.
What is your favorite Netflix binge series? I don't usually watch TV, but 'Jane the Virgin' is a hilarious take on telenovelas, similar to a spoof, that always made me laugh and kept me in a good mood for hours!
What's a relationship deal-breaker for you? You have to be willing to have fun on the dance floor and not take yourself too seriously.
Facebook, Twitter or Instagram? Instagram. I love looking at colorful photos of people's travels and adventures without all the gossip and at times uneducated opinions you get from Facebook and Twitter.
What's your favorite Pandora channel? 90's summer hits.
What's your favorite magazine? Tallahassee Magazine of course.
What was your worst fashion disaster? Haha everytime I go to lunch with my girlfriends during the work week I feel like a fashion disaster. They always look adorable in their skirts, work suits and perfectly matched jewelry while I'm literally 'scrubbing' in my work scrubs.
Which celebrity do you most resemble? I asked my co-workers this question they said, Reshma Shetty. It might be because she's the only PA I know of on television and happens to have darker features. She stars on the show, 'Royal Pains'.
At which sport do you most excel? Probably tennis. I wouldn't say I'm a pro, I just really enjoying playing.
I'd love to have back all the time I've spent … studying.
I regret that I have no talent for … musical instruments or singing. Well besides the tambourine, I can rock that.
What quality do you most admire in people? Positive energy. When I leave someone feeling happier than I did before I saw them, well that's just the type of person you want to be around.