Top Single Profile: Leslie Connell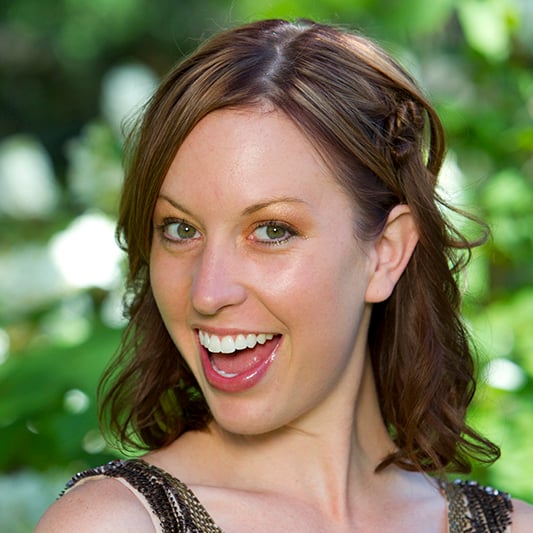 Leslie Connell, 25
Guest Coordinator / Manager Green Peridot Salon
Charity: Bill Childers/Jimmy Everett Scholarship Foundation
Scott Holstein
On Leslie: Crepe embellished, Sparkle Hour dress gets a vintage feel from its copper- and gold-toned sequins. The chocolate slouch detailed cowboy boots are a closet pick. She's also wearing a pearl glass bracelet from the Oceanic collection by Kevin O'Grady ($175) and an 18K rose gold black and white Diamond ring ($3,300).
Personal Haiku
Leslie has big teeth
You can see her smile in France
Rooms are made brighter
20 Questions
1. Beer, wine or champagne? Beer with a burger from Filling Station; Red Wine every night in my bubble bath, while listening to Frank Sinatra on Pandora and reading a book; Champagne all day, everyday
2. iPod question: Do you shuffle and take songs as they come, or stick with a playlist? Playlist on shuffle!
3. What are the top five items on your bucket list?
– Run some sort of a marathon.
– Do a headstand in yoga.
– Own a house…a badass house.
– Plan an incredibly amazing event for an incredibly famous person.
– Create a bucket list.
4.What three words best describe you? Outrageous, Quirky and Sassy
5. What's something interesting about you that a lot of people don't know? I am a karaoke master and a midnight runner
6. What do you keep in the trunk of your car? A hot pink baby stroller, clothes for Goodwill, Yo Gabba Gabba shoes (yes they are mine)
7. What is a fear you'd like to overcome? My friend's baby pig
8. What is your guilty pleasure? Shoes, booze, and boys with tattoos.
9. What was your best Halloween costume? Ronnie Birch…he is now a legend in these areas.
10. What saying do you overuse? "I can't, I have to work!"
11. On what occasion (if ever) do you lie? I'll never tell.
12. What is your current state of mind? I'm in a New York state of mind.
13. What do you value most in your friends? The fact that they actually like me!
14. What talent would you like to have? Anything super-hero-esque
15. What is your most treasured possession? My cat, Sal
16. What is your greatest extravagance? Duh…me!
17. DJ or band at a wedding? Ronnie and Lew
18. What is your favorite smartphone app? Netlix- I can watch as much 30 Rock and Weeds as I want!
19. What is the first thing that you notice about someone? Daaang that's some good hair- they must go to Green Peridot!
20. If you could be a cartoon character, who would you be? I like to think that I'm a human Wonder Woman…