Top Single Profile: Karen Smith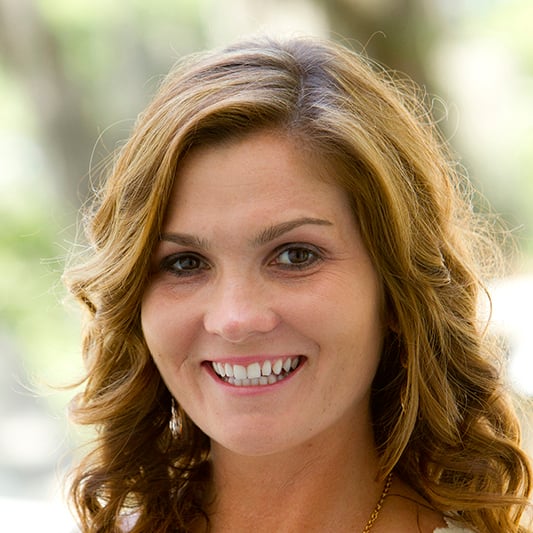 Karen Smith, 37
Communications Office Manager for Governor Rick Scott
Charity: Ronald McDonald House
Scott Holstein
On Karen: Classic cream Lark Rise crochet lace mini dress from French Connection features a scoop neckline and delicate, scalloped detailing throughout. Her pink bronze necklace ($460), earrings ($295) and ring ($455) are by Rebecca.
Personal Haiku
Beach: white sand and sun
Perfect day for a long run
Sun-kissed with tan lines
20 Questions
1. Beer, wine or champagne? Lunch, dinner, beach, or girl's night? – Corona, Cabernet, Chandon and Dom Perignon.
2. iPod question: Do you shuffle and take songs as they come, or stick with a playlist? Playlists for every mood and running route
3. What are the top five items on your bucket list?
– Sleep in an over-water bungalow in Tahiti
– Spend a summer on a Western Ranch
– Complete an Ironman
– Be on Survivor reality tv show
– Sign up to be a passenger on the first tourist shuttle to the moon
4. What three words best describe you? Smiley, Outgoing and Athletic
5. What's something interesting about you that a lot of people don't know? I was diagnosed with thyroid cancer and completed my first triathlon in same week during 2003
6. What do you keep in the trunk of your car? Beach chair and my golf clubs
7. What is a fear you'd like to overcome? Flying in small planes
8. What is your guilty pleasure? Sunbathing
9. What was your best Halloween costume? St. Pauli girl costume
10. What saying do you overuse? "Off the record" – I am a communications professional
11. On what occasion (if ever) do you lie? If harmless, ok to lie to spare someone's feelings
12. What is your current state of mind? Optimistic and Enthusiastic
13. What do you value most in your friends? Good listener
14. What talent would you like to have? I wish I could sing
15. What is your most treasured possession? My children, anything else is replaceable
16. What is your greatest extravagance? Good Wine and vacations
17. DJ or band at a wedding? DJ –covers eclectic taste in music and keeps people dancing
18. What is your favorite smartphone app? Camera +
19. What is the first thing that you notice about someone? Smile and confidence
20. If you could be a cartoon character, who would you be? Wonder woman! I still have Underoos, and who doesn't love her gold bracelets, tiara and cool toys?!