Top Single Profile: Jill Chandler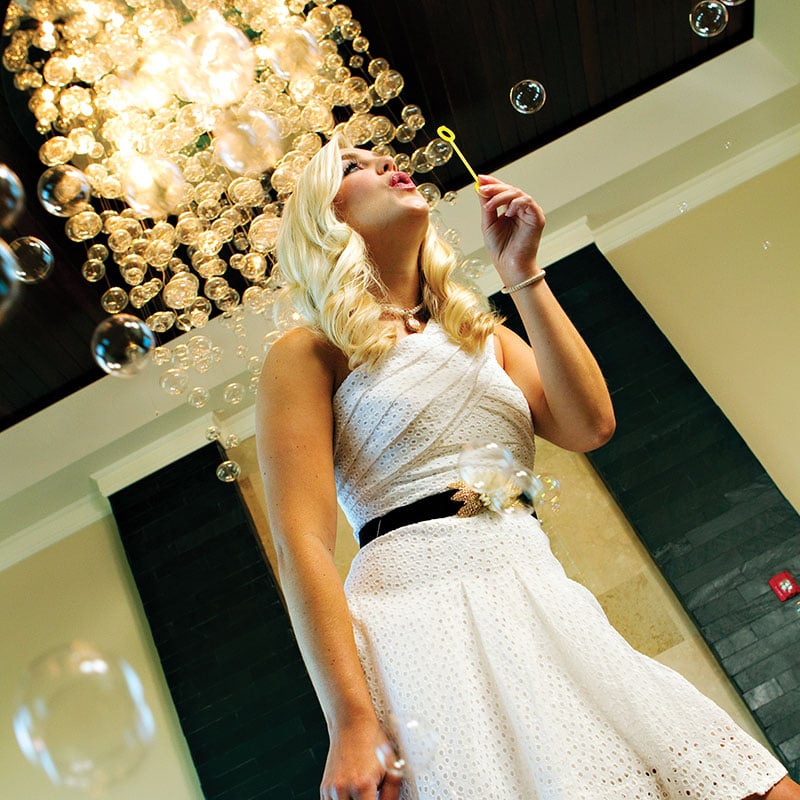 Jill Chandler, 25
Reporter for WCTV Eyewitness News
Charity: Children's Home Society
If you could be anywhere in the world right now, where would it be? On the Amalfi Coast of Italy drinking wine and watching the sunset.
Old school book or e-reader? Old school book. There's nothing like holding a real book in your hands.
Early bird or night owl? Early Bird. Breakfast is my favorite meal.
Beer, wine or champagne? Wine, red please!
What characteristic do you most admire — or most dislike — in others?
I most admire someone who is caring and treats everyone the same.
Cats or dogs? Dogs! I love my Labrador, Ginger!
What are the top five items on your bucket list? 1. To see all seven wonders of the world 2. Become a yoga instructor 3. Hike the Appalachian Trail 4. Go on a photography jungle safari in Africa 5. To attend an FSU football championship game.
What is your No. 1 turn off? Selfishness
What food can you not live without? Any kind of cheese!
What's something interesting about you that a lot of people don't know? I speak Chinese, although I barely get to use it. Xie xie 🙂
What's your favorite thing that's hanging on your wall? I have a painting of my childhood best friend and I on the wall that I love because we both look so happy.
The best thing about living in Tallahassee is …? Canopy roads and the Florida State Seminoles!
Would you rather be called hot, cute, smart, funny or awesome? Awesome … isn't that a combination of them all?
When/where do you get your best ideas? Sitting on my grandmother's porch, drinking tea and talking to her about life.
What is your guilty pleasure? Boiled peanuts, they are my favorite thing to eat on a road trip.