Top Single Profile: Glenda Cato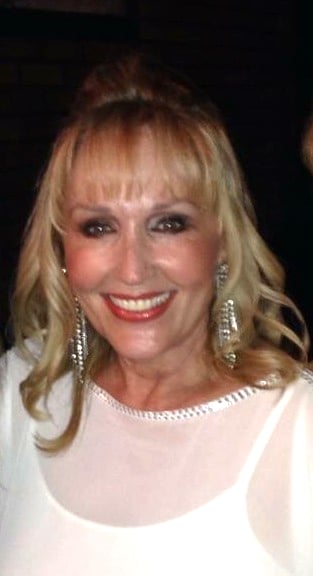 Glenda Cato, 66
Occupation: Business Owner, FIT Weight Loss and More
Charity: American Cancer Society
Q&A
At which sport do you most excel? Arm wrestling.
Why did you choose this charity? We need a cure.
What is the main character trait you look for in a potential date? Intelligence and humor.
What is the most adventurous thing you've ever done? Skydiving and dating over 60.
What is your motto? Best Day Ever!
What is your greatest accomplishment in life? My children.
What is at the very top of your bucket list? Travel to Iceland.
What's your dream car? Rolls Royce.
What's a relationship deal breaker for you? Smoking and cheating.
Facebook, Twitter or Instagram? All three.
What's your favorite splurge/indulgence? Mac and cheese.
What's your favorite magazine? Scientific American.
Which celebrity do you most resemble? Dolly Parton and Barbara Eden (I Dream of Jeannie).
I'd love to have back all the time I've spent … Sunbathing.
Do you have a desire to see the Rolling Stones in concert? Yes! I've seen them three times.
Texting over voice calling is so overrated.