Top Single Profile: Gina Pitisci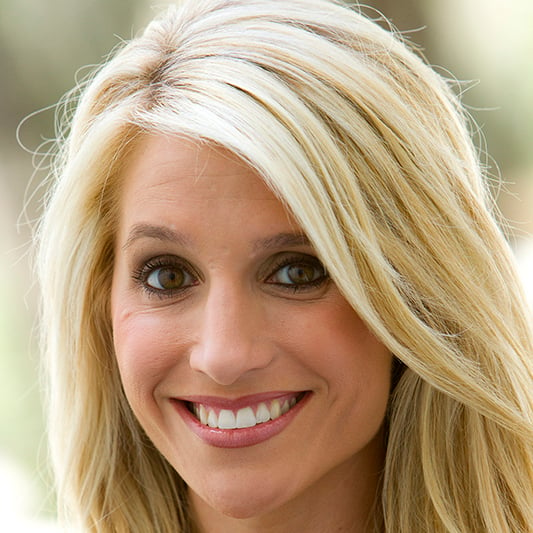 Gina Pitisci, 34
Weekday Morning Anchor and Reporter, WCTV (CBS, Channel 6)
Charity: Leon County Humane Society
Scott Holstein
On Gina: Little black cocktail Cupcake dress with halter neckline and ruffled edges throughout. Her shoes (Cole Couture, Carrie McNeill's, closet pick) are blocked black croc-inspired leather detail sitting on top of a wooden heel. Her yellow bronze ring is by Rebecca ($490) and vermeil necklace is by Scott Kay ($990).
Personal Haiku
Fun, friendly, fearless …
From L.A. to Florida
I'm living my dream
20 Questions
1. Beer, wine or champagne? Wine
2. iPod question: Do you shuffle and take songs as they come, or stick with a playlist? Shuffle. It keeps an element of surprise.
3. What are the top five items on your bucket list?
– Visit each continent
– Go on an African safari
– Learn to speak another language
– Reduce over population in animal shelters
– Swim with dolphins
4.What three words best describe you? Outgoing, Dedicated & Energetic
5. What's something interesting about you that a lot of people don't know? I started taking flying lessons when I was 11 years old.
6. What do you keep in the trunk of your car? Flip flops
7. What is a fear you'd like to overcome? My fear of frogs & lizards
8. What is your guilty pleasure? Shopping
9. What was your best Halloween costume? Wonder Woman
10. What saying do you overuse? "Absolutely"
11. On what occasion (if ever) do you lie? Only in the rare occasion if it protects someone's feelings from being hurt.
12. What is your current state of mind? Hopeful
13. What do you value most in your friends? Loyalty
14. What talent would you like to have? I would love to be able to speak multiple languages.
15. What is your most treasured possession? My rescue dog, Greyson
16. What is your greatest extravagance? My shoe collection
17. DJ or band at a wedding? Both!
18. What is your favorite smartphone app? Pandora
19. What is the first thing that you notice about someone? Their smile
20. If you could be a cartoon character, who would you be? Jessica Rabbit