Top Single Profile: Ernest Bradley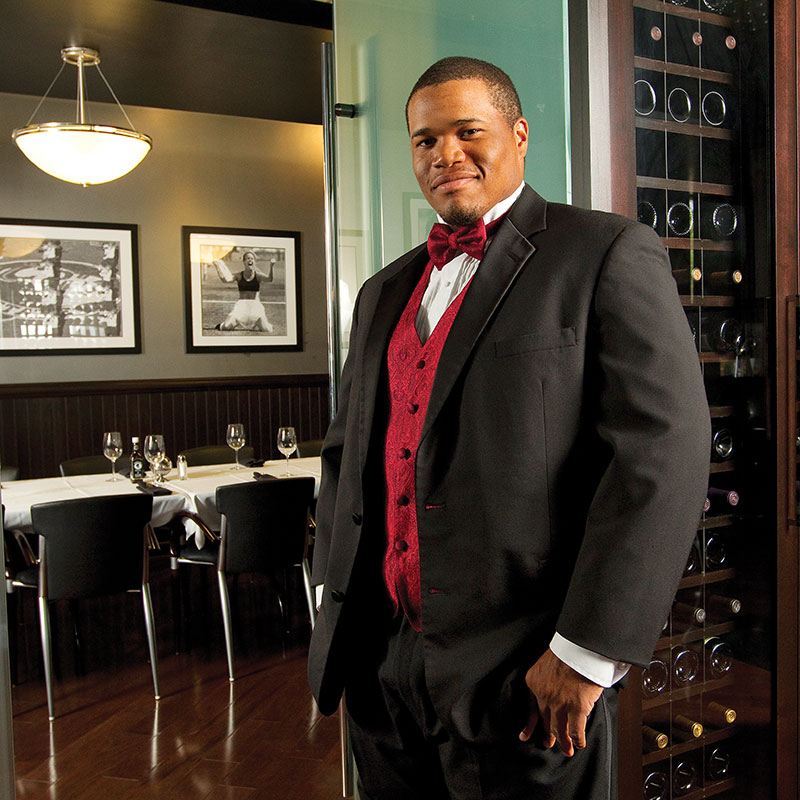 Ernest Bradley, 22
College Student, Coach at Florida High
Charity: American Cancer Society
What do you find attractive in a date/mate? Good conversation. If she can hold up a conversation, that is a huge thing to me.
What is a relationship deal-breaker? The only thing that has ever been an issue for me is someone who is not supportive
What's your biggest pet peeve? Chewing gum with your mouth open. That drives me crazy.
Do you have pets? Yes, my dog Lady Bird, a year-old black Lab mix. She is full of energy and never listens, but I still love he
How many friends do you have on Facebook? Way too many. I have always been the kind of person to add someone whenever they request me.
What's your favorite thing to eat? Any Greek food; I love gyros the most.
What's on your nightstand? My truck keys, watch and a book called The Football Coaching Bible.
What's something interesting about you that a lot of people don't know? I do not tell many people this, but I like to write short stories. I have done that since I was in middle school.
Describe your favorite outfit. I am old school with that. A nice dress shirt, tie, dress slacks, my dress shoes and a nice sports coat. Cannot go wrong with that.
If you could be anywhere in the world right now, where would you be? Probably fishing off Lake Talquin with my buddies.
Mac or PC? PC, but Mac has all the fun tools already built in.
What's your favorite thing hanging on your wall at home? When I was 5, I had the chance to meet Muhammad Ali and get a picture with him. I think that picture is the best thing on my wall.