Top Single Profile: Cecily Armengol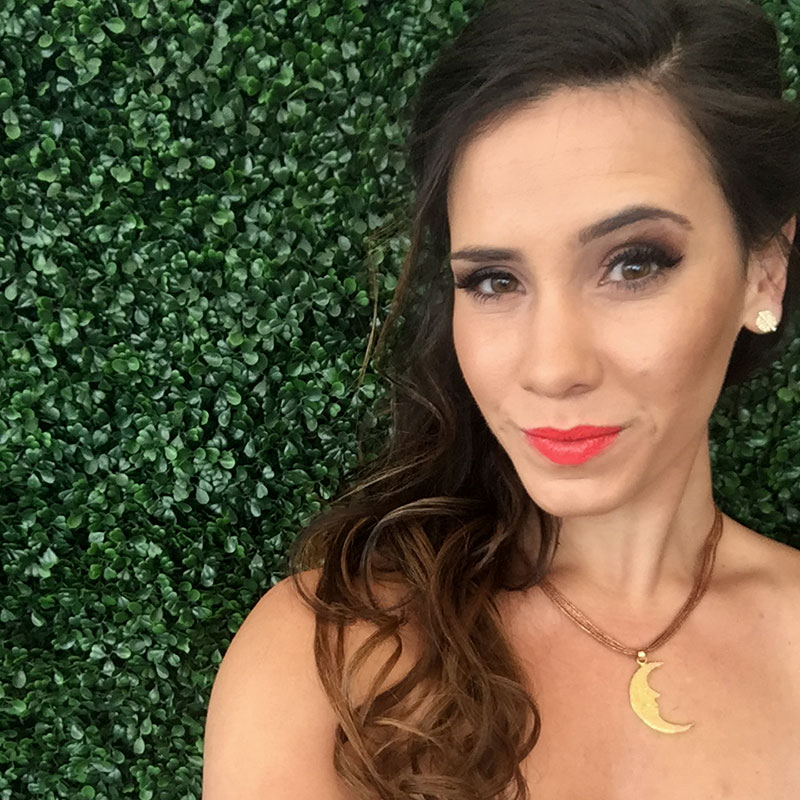 Cecily Armengol, 26
Occupation: Fitness Director, Sweat Therapy Fitness
Charity: Parkinson's Outreach Association
---
Q&A
Why did you choose this charity to support? We hold daily workouts for those with Parkinson's at Sweat Therapy. I am truly inspired by the strength and positivity these incredible athletes show in their workouts everyday!
What is the main character trait you look for in a potential date? I like someone who will make me laugh and who is open to trying new and exciting things with me.
What is the most adventurous thing you've ever done? I wouldn't say I'm a super adventurous person. I'm active and I like to do things outdoors like surfing, hiking and camping but I've never done anything crazy like jump out of an airplane but a new adventure is definitely on my bucket list. perhaps summiting a mountain or something like that!
What is the most played song on your iPod? Right now its a song called Windshield by a Bluegrass band called Greensky Bluegrass. But my iPod is so all over the place and my most frequently played song is constantly changing.
If you could choose to stay a certain age forever, what would it be and why? I would choose to be the age I am right now. I'm 26 and feel confident in who I am and where I'm going in my life. I can't wait to see what the future has in store for me.
What would you prefer to do for a living if money was not a factor? I am working in my preferred field. I love helping people live happier healthier lifestyles!
If you could travel back in time and meet yourself as a 10-year-old kid, what advice would you give yourself? Listen to your mother! She knows what she's talking about. My 10 year-old self would never believe me!
What do you consider your BEST attribute? I think my best attribute is that I'm pretty much always open to trying something new and fun. I like to have new experiences.
What is your most distinctive characteristic? I would say that I'm very blunt and honest. I don't like to beat around the bush and would rather be direct, but I never want to hurt anyone's feelings.
What is your motto? With the struggle comes the strength. I stole this mantra from an incredible yoga instructor who has had such a positive impact on my life and my family. It truly applies to everything in life. When something is hard and you struggle through it, with perseverance through that struggle you will get stronger.
What is your favorite thing to do on the weekend? I don't have one particular thing that I like to do on the weekends. I enjoy hanging out with my friends, going on hikes or down to the coast. Just relaxing and vegging out on the weekends is totally fun to me though, too.
What is at the very top of your bucket list? Cage diving with sharks
Are you a morning person or night owl? I'd say I'm a little bit of both. My schedule varies so sometimes I'm up at 4:30am and other times I love to stay up late.
What was your screen name in middle school? cecipepsi
Are you one to kiss on the first date? I think it would depend on the date.
What's your favorite piece of exercise equipment? The TRX Suspension Trainer. I use these frequently at work in the group workouts I lead and with my personal training clients. I also use them a lot for my own personal workouts. I love that you can do endless amounts of exercises using just one piece of equipment and work your core muscles the whole time!
What is your favorite Netflix binge series? I'm pretty sure I've binged watched quite a few Netflix series but I did a pretty powerful binge on Orange is the New Black.
What's your bad habit? What's your good habit? That first glass of champagne on Sunday morning, and that first glass of champagne on Sunday morning.
What's a relationship deal-breaker for you? Someone who is impatient and not willing to grow with me.
Facebook, Twitter or Instagram? Facebook and Instagram, yes. I don't tweet.
What's your favorite splurge/indulgence? I'm definitely a shop-a-holic. I love to treat myself to a new outfit!
What's your favorite Pandora channel? There are so many good ones its hard to choose but 2000's hip hop is always a good one for a good throwback.
What's your favorite magazine? T-mag of course! I love staying connected with Tallahassee's current happenings. I also frequently read Shape Magazine.
What was your worst fashion disaster? I'm sure there are many but there's not one specific that I can think of.
Which celebrity do you most resemble? I get Jennifer Connelley frequently
At which sport do you most excel? I played volleyball for many years growing up so I'd say I'm a pretty strong volleyball player to this day
I'd love to have back all the time I've spent … Worrying about the outcomes of things that are out of my control. If you can't control a certain outcome, there is no reason to worry over it.
I regret that I have no talent for … Music. I love to go to live shows and dance. I wish I could sing or play an instrument to give others the feeling I get when I listen to music!
What is your most treasured possession? My great-grandmother's engagement ring from when my family lived in Cuba. It has been passed down through generations and I'm so happy to have it. It means a lot to me and reminds me of many of the women in my family and where my family has come from.
What quality do you most admire in people? I admire people who are genuine. True to themselves and not afraid to be who they are.
If a dance were named after me, it would be called … The Cec. I'm not sure what it looks like but I think that's what it'd be called.
Do you have a desire to see the Rolling Stones in concert? Yes, absolutely!