Top Single Profile: Brandi Young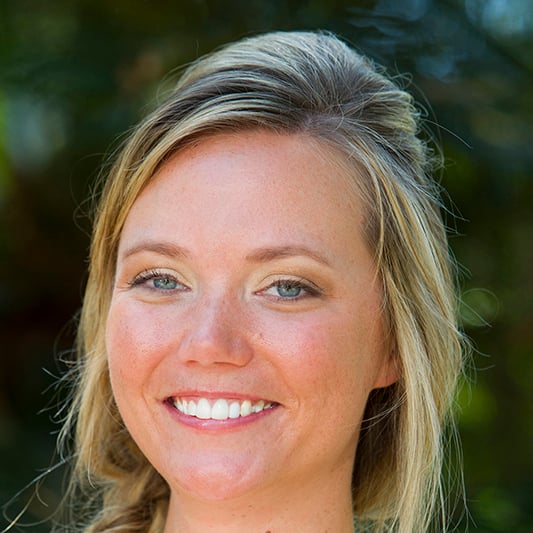 Brandi Young, 29
Legislative Analyst, Senate Majority Office
Charity: The Magdalene Project
Scott Holstein
On Brandi: 7 For All Mankind dark rinse, lightweight baby bell denim jeans are topped with a blush-colored, open-sleeve sheer top layered over a second skin, natural cami. Her burnt-red leather belt features a bow detail. Shoes are DV by Dolce Vita nude leather wedges with a cork sole and her 42-inch yellow bronze necklace is by Rebecca ($425).
Personal Haiku
Dance parties, sandbars
A good girl, loves her mama
Loves Jesus, shoes too
20 Questions
1. Beer, wine or champagne? Bloody Mary's!
2. iPod question: Do you shuffle and take songs as they come, or stick with a playlist? Shuffle.
3. What are the top five items on your bucket list? To travel: 1. Cruise the Mediterranean. 2. Paddle board in Hawaii. 3. Eat Macaroons in Paris. 4. Snowboard in Norway. 5. Visit the Library of Congress in D.C.
4. What three words best describe you? Happy, beachy, sincere.
5. What's something interesting about you that a lot of people don't know? I'm ambidextrous!
6. What do you keep in the trunk of your car? A beach bag and a gym bag.
7. What is a fear you'd like to overcome? Skydiving!
8. What is your guilty pleasure? Cartoons
9. What was your best Halloween costume? Pippi Longstocking
10. What saying do you overuse?
11. On what occasion (if ever) do you lie? When I'm running late…
12. What is your current state of mind? Content.
13. What do you value most in your friends? Loyalty and a sense of a humor.
14. What talent would you like to have? I'd love to be able to play the drums.
15. What is your most treasured possession? My memories.
16. What is your greatest extravagance? Shoes.
17. DJ or band at a wedding? Band. (But a DJ at the after party!)
18. What is your favorite smartphone app? Action Movie.
19. What is the first thing that you notice about someone? Smile.
20. If you could be a cartoon character, who would you be? Jem.