Top Single Profile: Brad Dalton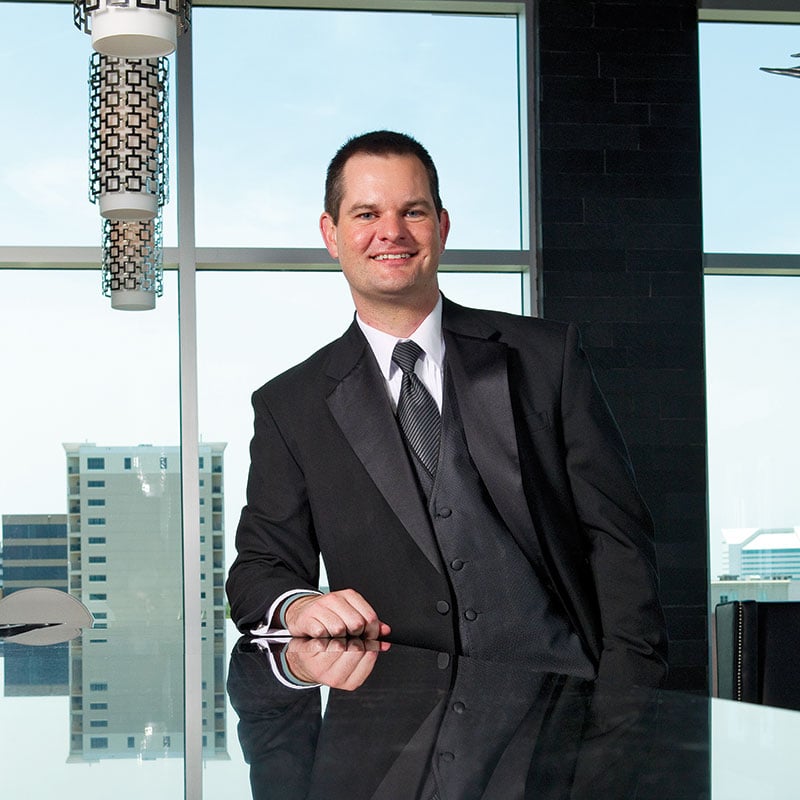 Brad Dalton, 33
Sports Director, WTXL ABC 27HD
Charity: Tallahassee Ronald McDonald House
What do you find attractive in a date/mate? Usually starts with the eyes, then it's the ease of conversation and how comfortable we are together.
What is a relationship deal-breaker? Lack of trust.
Describe your perfect day. At a sporting event as a fan. I'm always working at games, so I always miss out on the "fan" experience.
How many friends do you have on Facebook? Over 800.
What's something interesting about you that a lot of people don't know? I work as a sport anchor, but in high school I was best known as a member of the marching band.
What's your biggest pet peeve? People who walk around with a false sense of entitlement.
Favorite TV shows? Sportscenter, Family Guy, Psych, White Collar, Burn Notice, or any game that's on.
Favorite movie? Field of Dreams.
What's your favorite thing hanging on your wall? I have a framed photograph of the Okefenokee Swamp. It's the area of South Georgia where I was born and raised.
What brought you to Tallahassee? Work. After college, I got a job working behind the scenes at WTXL ABC 27.
How long have you lived in the area? Eight years in Tallahassee, but I've lived my entire life either in South Georgia or North Florida.
Favorite outfit? If it's comfortable, fits and looks decent, then it's fine with me.
If you could be anywhere in the world right now, where would you be? Vegas; it's one of my favorite places to visit.