Top Single Profile: Bill Wilson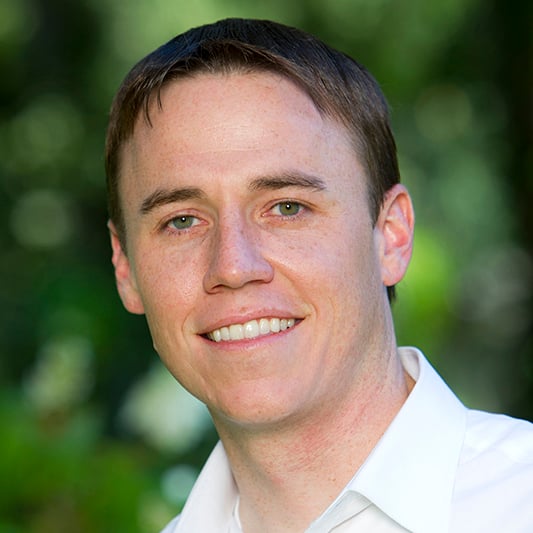 Bill Wilson, 30
Legislative Policy Analyst, Florida House of Representatives
Charity: The Children's Home Society of Florida
Scott Holstein
On Bill: Steel Longines watch ($1,675).
Personal Haiku
I'm tall with freckles,
Each day is a marathon,
Life to the fullest
20 Questions
1. Beer, wine or champagne? A Beer, specifically an IPA.
2. iPod question: Do you shuffle and take songs as they come, or stick with a playlist? A playlist during a workout, but shuffle any other time.
3. What are the top five items on your bucket list? Run the Boston Marathon, Backpack through Ireland, Ride in an F-18 Hornet, Attend the Olympics and Mass at the Vatican.
4. What three words best describe you? Loyal, Driven and Charismatic
5. What's something interesting about you that a lot of people don't know? I really enjoy a good symphony.
6. What do you keep in the trunk of your car? Jumper cables for sure, but I also always have a bike tire repair kit, bike helmet, tire pump, extra running shoes, first aid box and a golf drive. Always be ready for action.
7. What is a fear you'd like to overcome? Skydiving. I will make it happen someday.
8. What is your guilty pleasure? Designer watches.
9. What was your best Halloween costume? Elwood Blues, from The Blues Brothers.
10. What saying do you overuse? "That's Awesome".
11. On what occasion (if ever) do you lie? Telling the truth is the only way to go.
12. What is your current state of mind? Enjoying life and all the great things it has to offer.
13. What do you value most in your friends? I value their encouragement and willingness to always lend an open ear.
14. What talent would you like to have? I would love to be able to play the piano well.
15. What is your most treasured possession? My family.
16. What is your greatest extravagance? Traveling. "Go Big or Stay Home".
17. DJ or band at a wedding? A good DJ. They know how to get everyone on the dance floor.
18. What is your favorite smartphone app? Spotify. Love to discover lots of new music.
19. What is the first thing that you notice about someone? Can't beat a good smile.
20. If you could be a cartoon character, who would you be? The Road Runner. He always triumphs over the coyote, and most importantly, he runs really fast.