Top Single Profile: Anthony Murgio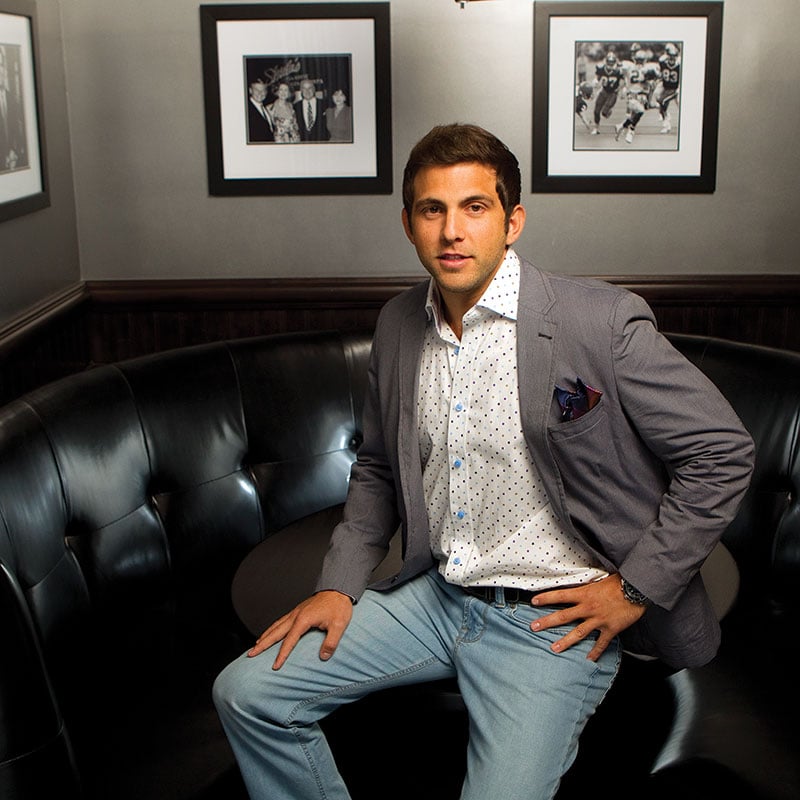 Anthony Murgio, 26
Owner, 101 Restaurant, Club Mint and Versailles wine lounge; Real Estate Marketing Websites
Charity: Ayn Rand Institute
What do you find attractive in a date/mate? Brains, funny, outgoing, driven.
What is a relationship deal-breaker? High-maintenance, superficial, bad breath.
Describe your perfect day. Gym/run … Savannah's $2 breakfast, work until 10 p.m. Get everything completely done, take a shower, watch the Science Channel while getting a massage, and then asleep by 2 a.m.
What's your biggest pet peeve? Negative people!
Do you have pets? Koi fish from the dance floor of Mint.
Favorite book? Atlas Shrugged, or The BFG by Roald Dahl.
How many friends do you have on Facebook? At least three.
What do you like to do in your spare time? Volleyball, b-ball, golf, surf.
What's your favorite thing to eat? Risotto-stuffed tomato at 101. Thanks, Jake!
What's on your nightstand? Phone, water bottle, remote control and books to make me look smart.
What's something interesting about you that a lot of people don't know? I own 101 restaurant, Versailles wine lounge, Club Mint, Bidavilla.com, Droidmarketing.com and Instamanager.com.
Favorite TV shows? South Park, AFV, Factory Made.
Do you have a recurring dream? A soccer ball being kicked at my face. I've learned to move quick.
Favorite movie? Boiler Room, A Bronx Tale, Gladiator.
Describe your favorite outfit. Really tight jeans that I can hardly sit down in; short-sleeve, button-down shirt; and a ring pop for an accessory.
If you could be anywhere in the world right now, where would you be? In the elevator at Tower of Terror, waiting for it to drop.
Mac or PC? Waiting for Google's Droid! I hate Microsoft.
What's your favorite thing hanging on your wall? Speakers. I just wanna dance!