Top Single Profile: Amy Long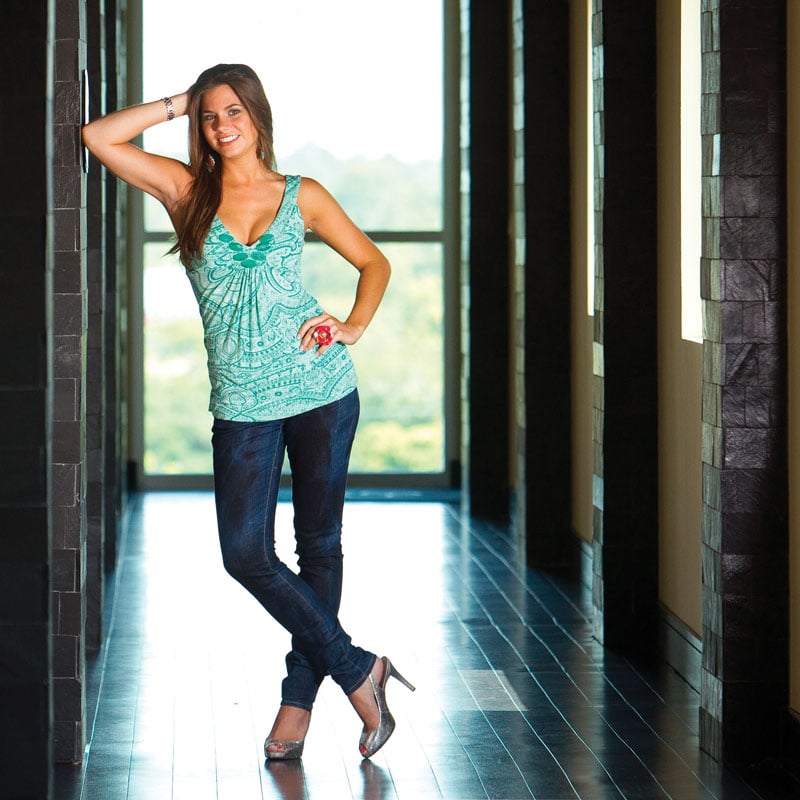 Amy Long, 24
Reporter, WCTV
Charity: Leon County Humane Society
What do you find attractive in a date/mate? Someone I can keep a conversation with who has eyes I want to look into. I also like guys who are up on their current events, or don't mind when I tell them what's going on … and, of course, what I think about it! 🙂
What is a relationship deal-breaker? Lying and selfishness are the biggest turn-offs.
Describe your perfect day. It would definitely be outdoors, surrounded with fun people, doing something I have never done before. I also like surprises!
What's your favorite smartphone app? Star Walk. You point an iPhone at the sky, and it lets you browse the stars and galaxies on the screen.
How many friends do you have on Facebook? Always accepting applications. 🙂
What do you like to do in your spare time? Work out, listen to music, lie by the pool.
What's your favorite thing to eat? Sushi! Masa has one of the best menus in Tallahassee!
What's on your nightstand? Lamp, my reading glasses, and my 1999 lime green Game Boy with Mario Brothers. I'm old school.
Favorite movie? The homemade music video my girlfriends and I made at a bar in New Orleans.
How long have you lived in the area? Six years, and I'm still finding myself backwards on some one-way streets.
Describe your favorite outfit. Sundress with a bathing suit underneath — ready for the beach! Or a dress and very high heels.
What's your favorite thing hanging on your wall at home? My diploma. I'm the first in my family to graduate college.