Top Single Profile: Amity Gay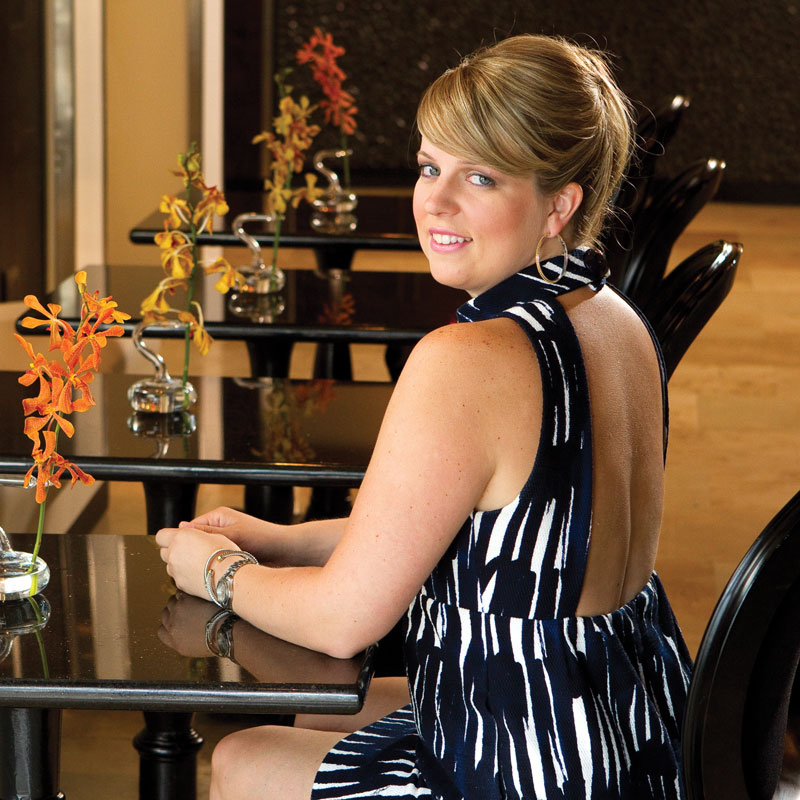 Amity Gay, 26
Group Supervisor, The Zimmerman Agency
Charity: Hang Tough Hayley Hart
What do you find attractive in a date/mate? A sense of humor, ambition, shaggy hair and a few pink shirts.
What is a relationship deal-breaker? If someone doesn't make me laugh, I'm done. Oh, and if he doesn't open doors, buy a dinner or a round of drinks, etc., then there won't be a second date.
What's your biggest pet peeve? Poor grammar. Remember, commas can kill. "Let's eat Grandpa!" and "Let's eat, Grandpa!" are two very different sentences.
What's your favorite smartphone app? I spend a lot of time on Words with Friends, which is like Scrabble, with other iPhone users.
Do you have pets? I have a Walker hound mix named Sister.
How many friends do you have on Facebook? Just over 1,300.
What's your favorite thing to eat? I'm going to make this really broad and just say cheese.
What's on your nightstand? A stack of books; an alarm clock that, unfortunately, only allows me to hit the snooze button three times; Chapstick; and whatever else just happens to find its way there.
What's something interesting about you that a lot of people don't know? I love to write. I have a blog and love making people laugh with the written word.
If you could be anywhere in the world right now, where would you be? My dream vacation is to hit up wilderness camps in Botswana, Kenya and South Africa.
Mac or PC? Mac, most definitely. It's the hip and cool way to compute.
What's your favorite thing hanging on your wall at home? I had an artist draw my house and framed the sketch. It's hanging in my dining room and is a constant reminder that I have a mortgage to pay.