Top Single Profile: Adam Komisar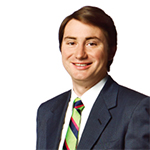 Photo by Scott Holstein
Rolex 40mm Stainless Steel Oyster Milgauss Watch: Gem Collection; Hair and Makeup: Fuel A Salon
Adam Komisar, 27
Charity: America's Second Harvest of the Big Bend
A talented legal eagle, Adam is a powerhouse of energy and finesse. He exhibits careful and calculated control in all he does. His masterful abilities extend beyond the ability to restore the lives of his clients; he applies the same zeal towards restoring vehicles in his spare time.
Adam is a criminal defense and trial attorney with local law firm, Jansen & Davis. A former state criminal prosecutor, Adam has a solid reputation in the Tallahassee legal community. He is well respected by his peers and clients and is involved in a number of professional associations.
From the nomination: "Adam is very outgoing and friendly while being an extremely bright young attorney. He is an individual who will have a major impact on the Tallahassee community as his career progresses."
Adam's charity of choice is America's Second Harvest of the Big Bend. America's Second Harvest of the Big Bend is the food bank that distributes more than 5.5 million pounds of food every year, equaling 4.5 million meals, for those in need. The food they distribute includes donated products from national manufacturers, local wholesalers and retailers, other food banks and local food drives. They also distribute USDA commodities through The Emergency Food Assistance Program (TEFAP) and food that they purchase.
For more information: www.fightinghunger.org/About-Us
---