Top Senior Jessie Wolfkill
Meet 13 Tallahassee Magazine scholars on a mission to make a difference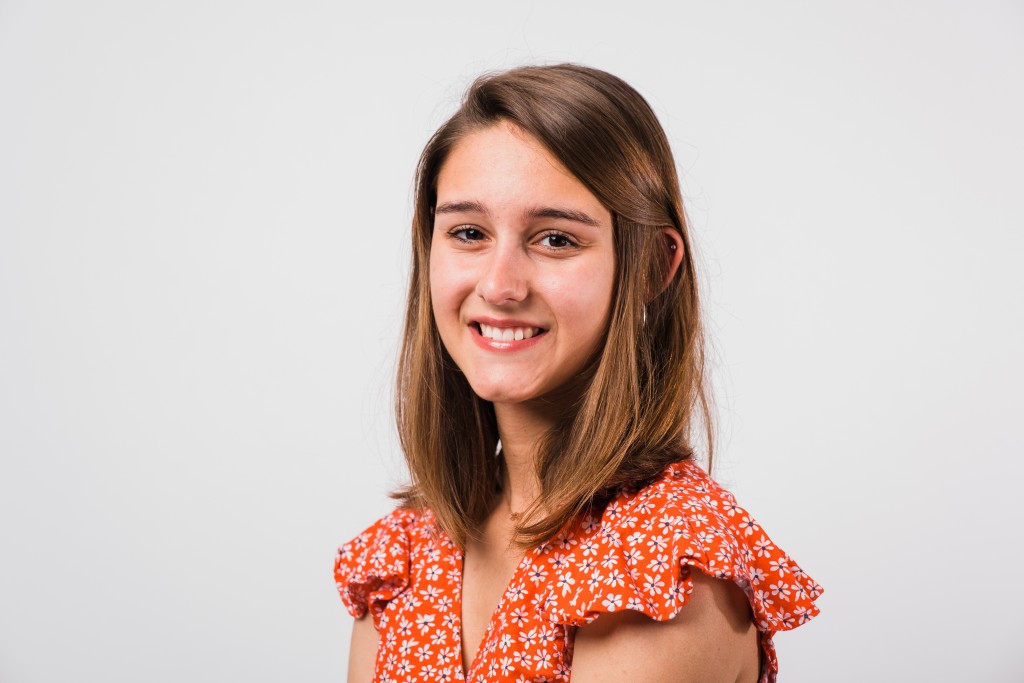 They're eager to explore the world. Most of all, they're determined to change it.
Tallahassee Magazine's Top Seniors for 2020 aspire to careers in law, writing, teaching, science, health care, pharmacy, therapy, diplomacy, urban planning, military service, environmentalism and veterinary medicine.
Florida High's Nicholas Kraemer says he wants to start by learning more about the world. "I want to find solutions to complex problems and expand the extent of human scientific knowledge," he said.
Some plan to champion women's issues or to use an advanced degree, including in law, to help protect the most vulnerable. In response to a question about the person who inspires them the most, two named Nobel laureate Malala Yousafzai of Pakistan.
All became our Top Seniors based on nominations from 13 high schools in Tallahassee and Thomasville, Georgia. We asked a guidance counselor from each of those high schools to send us the name of a graduating senior of good character who was well rounded in academics and extracurricular activities — and who was going places, as we put it.
We then asked each Top Senior to complete a questionnaire that asked general questions including: post-graduation plans, serious questions including a local, national or global problem they'd like to solve; and light-hearted questions, including what they considered their spirit animal.
"Sometimes I'm like a bottlenose dolphin, analytical and caring, but other days I'm like a black tip shark, a little bit feisty and willing to fight till the end," wrote Leon High's Lily Rogers.
You'll find some of the Top Seniors' responses, edited for length and clarity, on the following pages, and you'll find their full responses at TallahasseeMagazine.com.
Some of our favorite responses came from our question about whether the students saw the world as a glass half empty or half full. Our group of thinkers and scientists taught us a thing or two. Wrote Madeleine Roberts of Maclay School, who listed professor as her dream job: "Technically, the glass is completely full; let's not forget the nitrogen, oxygen and other miscellaneous gas molecules bouncing around."
Jessie Wolfkill – Community Christian School
Post-graduation plans: Ideally to attend Auburn or the University of Florida and to study biology or animal sciences as a pre-vet student. Dream job: To work as a small-animal vet in my own clinic. Favorite high school memory: My first high school camping trip. It was pouring rain. Everyone was soaking wet, but we had a huge fire going and we were all sitting around the fire laughing. One problem she'd like to solve: Alcohol and drug addiction. I've seen the effects of both on so many people and their families. It's a huge problem in our country, and I would love to fix it. Glass half empty or half full: It doesn't really matter to me, because you still have the same amount of water. Most excited about: Moving somewhere new and starting my own adventure. Who inspires her the most: My mom. She is the most amazing woman I know. She's so selfless, constantly putting others before herself. Favorite Tallahassee characteristic: The drive to improve it, from downtown renovations to new communities.