Top 10 Reasons to Crescendo!
Save the dates for the event extravaganza of the season supporting Sinfonia Gulf Coast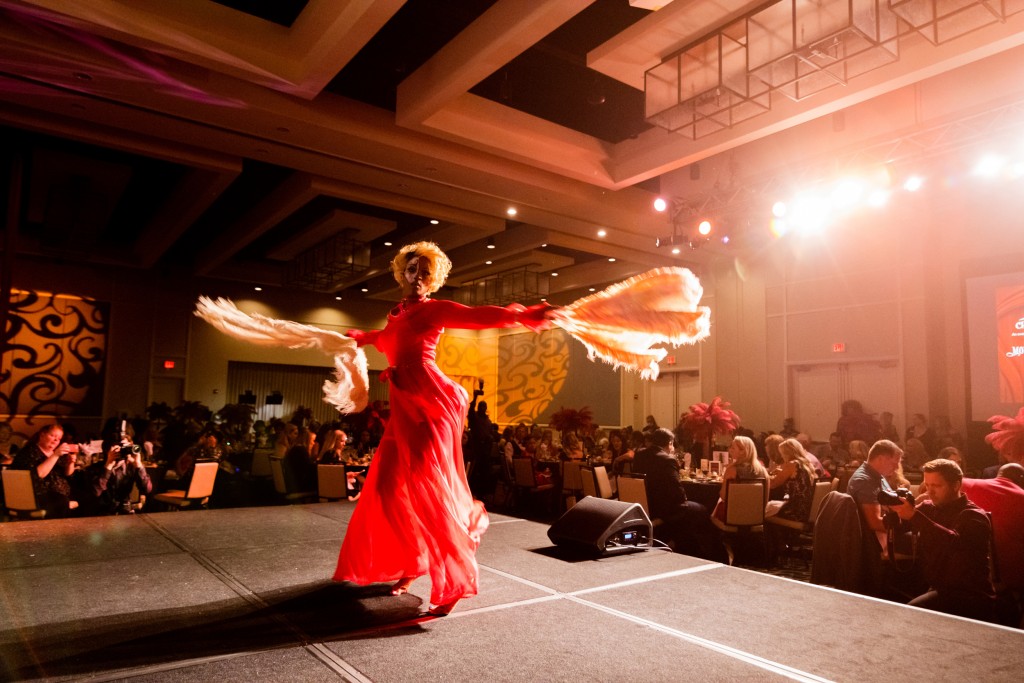 1. Cre·scen·do (/kr'SHen,do/) Even the name is full of fun! It's such an exciting word — it's a noun, adverb, adjective and verb.
2. We love a themed party! Whether you want to go full on showgirl with a feather headress or channel New Orleans Mardi Gras — any colorful variation on the festive theme of Carnivale will do.
3. The spirited artwork by Jason Lindblad of J. Leon Gallery + Studio tells us Crescendo! is going to be a bold, hold-on-to-your-hats-ladies-and-gents affair to remember. 
4. Sinfonia Gulf Coast is presenting this event … that means … live entertainment! Last year, we were treated to a beautiful burlesque showstopper. We cannot wait to see what surprises Sinfonia has in store for us this year!
5. The venue. The event will be held at the Hilton Sandestin Beach Golf Resort & Spa, so it is sure to be a swank soiree. You had us at "ballroom."
6. We're starved! With the excitement of this extravaganza, we've already worked up quite an appetite. We love a proper Sunday luncheon paired with great wine from A-list vintners served at linen clothed tables set with candles and creative decor. Delish!
7. Party prizes! Bling rings, mystery boxes, the raffle, the silent auction of art, wine, jewels, excursions and more, plus the live auction of curated A-list travel getaways, you couldn't possibly plan yourself. Win-win!
8. Gathering with gal pals and gents. The perfect way to shake off the winter blues and usher in spring with the sizzle of Crescendo!
9. Treble Makers! As a member of the Treble Makers, you're considered a VIP at Crescendo! Your $550 contribution will enable Sinfonia to continue to perform music with 3,500 elementary students throughout Okaloosa and Walton counties, thanks to Link Up — Sinfonia's collaborative partnership with Carnegie Hall's Weill Institute of Music.
10. Local kids! Proceeds from Crescendo! benefit Sinfonia and its music education programs, which include musicians/guest artists in schools, free orchestra concerts, bus transportation for students, the Sinfonia Youth Orchestra program, the Arts in Medicine initiative with Ascension Sacred Heart Hospital on the Emerald Coast and Link Up.
Crescendo Kick-off Lunch is Thursday, Jan. 27 at Bijoux Restaurant + Spirits in Miramar Beach. Vintner Dinners are Friday, Feb. 25 at stunning homes and venues. Crescendo! Main Event is Sunday, Feb. 27, at Hilton Sandestin Beach. This event will sell out, so reserve your seat today at SinfoniaGulfCoast.org.
Sinfonia Gulf Coast
Sinfonia Gulf Coast Box Office (850) 460-8800  |  SinfoniaGulfCoast.org