Throw Blankets Offer the Right Blend of Comfort and Style
Just Throw It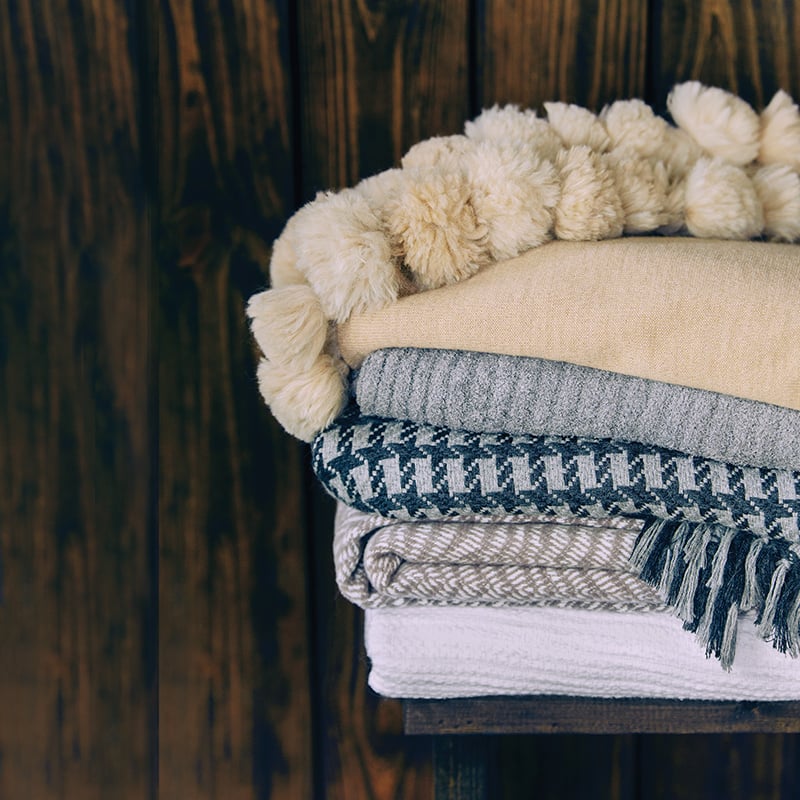 The requirements for a cozy evening in are pretty minimal — a cool night, a good book and a warm throw.
Though subbing in a loyal canine or a hot toddy never hurt the cause, throw blankets are no small part of that equation. Charged with everything from comforting a congested child to adding a touch of glamour to grandma's settee, throws have been utilized for years by interior decorators hoping to add texture, color and a lived-in feel to any space. From the bohemian chic vibes of the kantha to the head-turning luxury of impossibly soft alpaca, across the region, throws are being effortlessly tossed over armchairs and beds alike.
It's a Florida Winter, after all.
"We're all about ideas and products that feed your soul," said Susie Busch-Transou, owner and co-founder of the new-to-market concept at Hearth & Soul. "Finding the perfect throw for a family area or bedroom is great fit for that."
---
1. Alicia Adams Alpaca throw, tan, Hearth & Soul, ($990)
2. Barefoot Dreams throw, pewter, Bedfellows, ($167)
3. Border Houndstooth throw, grey, Hearth & Soul, ($585)
4. A Soft Idea throw, greige, Hearth & Soul, ($116)
5. Sferra dorrio throw, white, Bedfellows, ($109)