Three Top Places to Shop in Tallahassee this Summer
A roundup of retail offerings from throughout the Capital City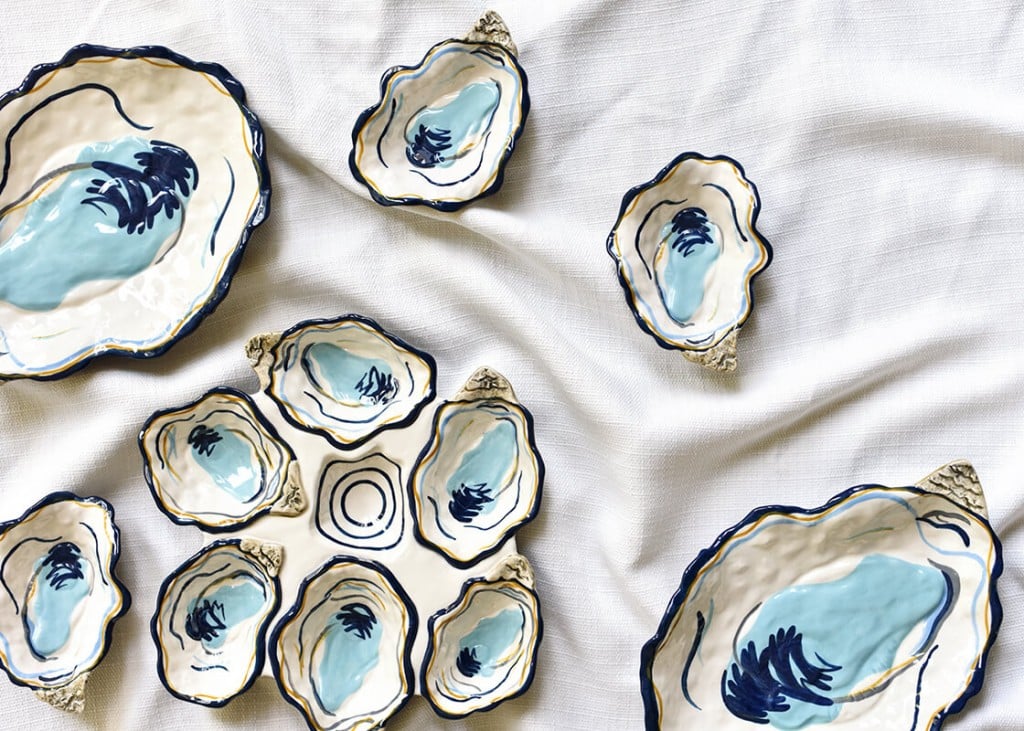 Squeeze some style into your summer with Coton Color's citrus collection. The collection features oranges, Florida's favorite fruit, and the state flower, orange blossoms and other citrus patterns. The platters, plates, napkins, cups and more are sure to add zest and zeal to any meal. The Iris Blue Collection features beautifully designed patterns, loosely inspired by the stages of a plant's life from seedling to sprout. Whether you decide on an item or two or the entire collection, the pretty blue pieces are timeless kitchen additions.
The SunBody Tear Drop Fedora is a handmade Guatemalan straw hat that is an ideal addition to any and all summer outfits. It provides shade from the sun while also being stunningly stylish. Pair it with the Shebobo Zig Zag Tote in camel to transition from brunch to beach and everywhere in between.
Pack that new bag with Skeem Citronella Outdoor Body Spray and Fat & The Moon Aloe Lotion. The all-natural outdoor body spray is made with citronella oil, lime, soybean and castor oils, which will have you smelling great and keeps the bugs away. The aloe lotion is the perfect healer for a day spent in sun, made with ingredients gentle enough for sensitive skin.
With the summer sun beaming upon us, you'll want a concealer that lasts through the heat of the day. Jane Iredale's new Enlighten Plus is a lightweight concealer that offers full coverage no matter how much you sweat or shine. It doesn't cake or smudge and also provides the benefits of smoothing and depuffing your skin, especially the under-eye area. It offers reef-safe, broad-spectrum sun protection of 20/30 UVA/UVB.
Pevonia's CleanFresh Foaming Oil Cleanser is the optimal summertime skin cleanser. This foaming cleanser works to improve dry skin by soothing, protecting, hydrating and moisturizing, making it the perfect skin treat for a day spent in the sun. It creates a creamy lather of lipids, kombucha, green tea, ultra-hydrating hyaluronic acid, aqualane and safflower oil, which combine to leave your face feeling refreshed and nourished.
The heat of summer paired with the heat of your styling tools can fry and frazzle your hair. Turn dry, brittle hair into luscious locks with Aveda's Botanical Repair Intensive Strengthening Masque. After just one use, you will notice visibly stronger, healthier, softer, shinier hair. This plant-powered masque is infused with avocado, green tea and sacha inchi oils to repair hair. The masque comes in two forms — light for fine-to-medium hair with weightless conditioning, and rich for medium-to-thick hair with deep conditioning.