Thomas Howell Ferguson P.A. CPAs Celebrate 25th Anniversary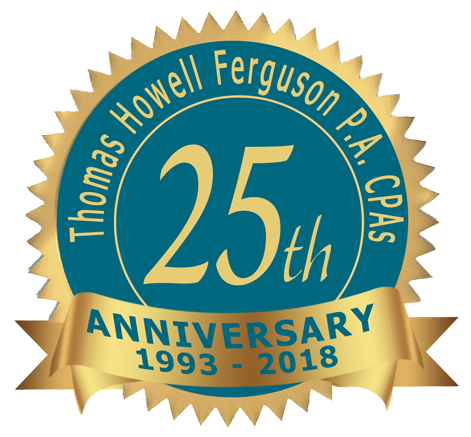 PROVIDED BY Thomas Howell Ferguson P.A. CPAs
In June of 1993, the international firm Ernst & Young decided to close some of their offices in smaller markets. Their Tallahassee office was on the closing list, which meant that clients and CPAs serving those clients would be shifted to their Jacksonville office. Due to their love for the Tallahassee community, John Perry Thomas, Winston Howell and Bill Ferguson didn't want to leave the area. So, they bought the practice and changed the name to Thomas Howell Ferguson P.A. CPAs. Now, 25 years later, THF has expanded to Tampa and employs approximately 85 professionals and support staff.
As we celebrate our 25th anniversary, we want to stop and thank the people who have made this possible — our team members and our clients. We have grown dramatically, more than quadrupling in size over the past 25 years, from three original shareholders to eight shareholders who are leading the growth and expansion of our firm.
Since our inception, we have created a culture that focuses on providing the expertise and resources of a national firm with the client service of a local firm. Because of this focus, we have clients who have been with us through the Ernst & Young transition, allowing us to serve them for over 25 years.
Our Tallahassee office employs the majority of our personnel, making us the largest local CPA firm in the area. We could not continue in our growth without the loyalty, support and leadership of our team members.
Today, we say thank you to our clients. Thank you to our team members. Thank you to the communities of Tallahassee and now Tampa for being a wonderful place to live, raise our families and serve.
To commemorate this milestone, please join us for celebrations throughout the year as we take pride in turning 25!